Do you want a memory foam mattress, but will it start sagging? How long do a memory foam mattress last? Given adequate care and regular rotation, memory foam mattresses can last anywhere from 8 to 10 years.
Read on to learn more about memory foam mattress durability and which mattresses last the longest (also check 10 top rated mattresses).
Best Memory Foam Mattress That Lasts Long:
A highly durable mattress for all sleeping positions.
The GhostBed Classic is an 11" memory foam mattress in multiple sizes. This mattress combines gel-infused memory foam with aerated latex to deliver cooler sleep.
Due to its medium-firm rating, the GhostBed Classic is ideal for combination sleepers. This includes the stomach, side, back, and combination sleepers (check 10 amazing mattresses for stomach sleepers).
Starting with the layers, the GhostBed Classic features 7.5 inches of high-density base foam. The foam is long-lasting and doesn't sag under heavy weight (check 10 great mattresses for overweight people).
On top of this is the gel memory foam layer. This is a 2-inch thick layer that provides comfort and cooling (also check 10 mattresses with great comfort). Since it's memory foam., you can expect exceptional motion isolation. The mattress carefully coddles your pressure points, including your shoulders and hips.
To further aid in cooling, the GhostBed Classic features a 1.5-inch layer of aerated latex. The latex layer sinks your body heat and keeps you cool all night (check the top-quality cooling mattresses for hot sleeper). So you don't wake up in a sweat. The latex also lends the bed a peculiar buoyancy that makes it more responsive and enjoyable.
But won't latex cause allergies? Certainly not. The latex layer is specifically non-allergenic. And the whole mattress is in a plush cover. The cover is soft and adds to the softness of the foam layers below. Viscose and polyester covers are not only breathable but also durable.
To enhance the durability of your mattress, you can use the GhostProtector. This mattress protector creates a waterproof barrier to prevent liquid damage.
In a nutshell The GhostBed Classic is a highly durable mattress that incorporates memory foam and aerated latex. It's cool, comfy to sleep on, and relieves pressure from your joints (also check the
best selling mattress toppers for pressure points
).
How Often Should Memory Foam Mattress Be Replaced?
Memory foam mattresses can last anywhere from 10 to 15 years. But this confirms that you've provided the mattress with the right amount of care. And yes, this includes rotating the mattress regularly, so no one side is put under pressure for too long.
How Do You Know When A Memory Foam Mattress Needs To Be Replaced?
If your mattress starts to sag, you know it's time to get a new mattress (also check the best selling toppers for sagging mattress). Similarly, if your mattress makes a lot of noise, you should replace it.
Mattresses that give off a bad smell should be replaced, too, given that they're well past their off-gassing period. A mattress that no longer feels comfortable and does not provide you with the right support should be replaced.
Do Memory Foam Mattresses Wear Out?
Yes. While most high-quality memory foam mattresses are designed to last decades with the right care, they're not immortal. Memory foam mattresses can become prone to sagging even after 7 years of use. This depends on your weight, how much you use the mattress, the quality, and how often you rotate it.
What Are the Advantages of Memory Foam Mattress?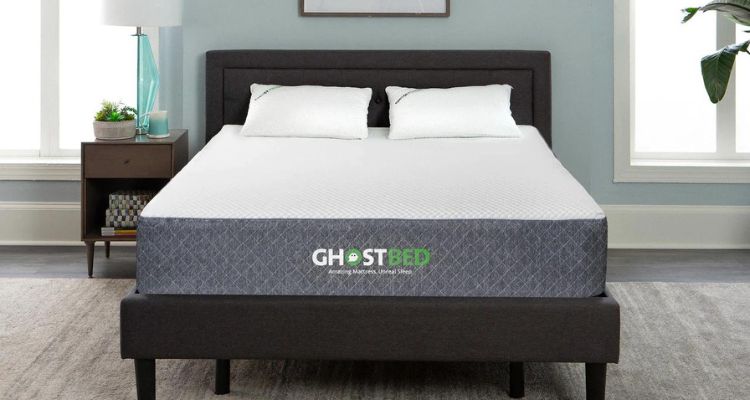 Memory foam mattresses provide multiple benefits, such as:
What Are the Disadvantages of Memory Foam Mattress?
Despite the many advantages, there are a few disadvantages of memory foams:
Price:

Memory foams cost a lot more than other types of foam. That's why only people who need them tend to invest in them.

Temperature regulation:

Memory foams have a very bad reputation of being hot to sleep on. This is because the foam fibers are very closely knit together and do not provide much airflow. However, modern memory foam mattresses may circumvent this by infusing the foam in cooling gel.

Weight:

Memory foam mattresses are very heavy, owing to their many layers.

Height: Often, memory foam mattresses will be taller than other mattresses due to their many layers. This is a significant downside for people who cannot easily get in and out of an elevated bed. Similarly, people sleeping in bunk beds will have limited space for tall memory foam beds.
Do Memory Foam Mattresses Sag Over Time?
Yes, all foams will sag eventually. Memory foam, in particular, is prone to this as the foam conforms to your body's shape. Over time, the base foam will lose its structural support and may start to sag. However, depending on how well you have maintained your mattress, it could be a whole decade before you notice any sagging.
What Type of Mattress Lasts The Longest?
Latex mattresses last the longest out of the other types of mattresses. This is because the material is durable and does not lose its quality over time. Closely following latex mattresses are high-density memory or polyurethane foam mattresses. These last the second longest due to their higher density.
Lower-density memory or polyurethane foams tend to do very poorly in terms of durability. Hybrid mattresses (with foam and coils) tend to not last long, mainly due to their coils. And finally, innerspring mattresses tend to stay the shortest since the coils deteriorate over time. These can last anywhere from 5 to 6 years, given good maintenance.
How Do You Fix a Sunken Memory Foam Mattress?
Sagging in memory foams can be fixed in many ways. One of the most common ways to improve it is simply rotating the mattress. If your mattress is sagging where you're sleeping, you can rotate it. If you sleep with a partner and both sides are sagging, you should look at the foundation.
Look at the official web page of the mattress or the manual and check if you have the right type of foundation. Even if you have the proper foundation, it may have become broken. This is especially true for slatted bases.
How Do You Maintain a Memory Foam Mattress?
Here are a few tips:
Rotate your memory foam regularly, especially when it starts sagging.

Do not let your memory foam get wet.

Use a washable waterproof mattress cover.

Use the right type of foundation to prevent sagging.

Wash the mattress covers every once in a while.

Avoid keeping it near strong sources of heat like radiators.

Don't make your bed as soon as you get up to allow built-up moisture to evaporate.
Should Memory Foam Mattresses Be Rotated?
Yes, you should rotate the memory foam mattresses. This is because sleeping on one side for too long can start to sag the mattress. If you rotate it, the side that is sagging will get time to breathe and expand. Plus, any built-up moisture will get time to evaporate.
Which Is Best: Mattress Spring or Memory Foam?
Memory foam is generally the most durable since the coils in innerspring mattresses make it prone to sagging (also check the top rated innerspring mattresses). However, due to the presence of the coils, there is more ventilation in innerspring mattresses. Some say that innerspring mattresses provide more support and loft than foam. However, innerspring mattresses have poor motion isolation and can make a lot of noise.
Modern innerspring mattresses, especially hybrid mattresses, feature motion isolation (check the best selling hybrid mattresses). However, the comfort and medicinal benefits that come with memory foam can never have a comparison. So, it all depends on what you're looking for.
Is Memory Foam Good for Side Sleepers?
Yes, but it depends on the firmness of the foam. Since side sleepers put a lot of pressure on the mattress, it recommends using a softer mattress. A medium mattress will work for combination sleepers. And if you're a couple with contradicting sleeping positions, you'll love a medium mattress (check the top rated mattresses for couple). However, for strict side sleepers, look for a softer mattress (check 8 best selling soft mattresses).
Why Does My Memory Foam Mattress Hurt My Back?
There are many reasons that your memory foam could be hurting your back. You may have bought the wrong firmness. Generally, a medium or medium firm mattress will work for most people. Similarly, consider a softer mattress if you're a side sleeper (check 10 great mattresses for side sleepers). Combination sleepers will prefer to stick to medium and medium-firm mattresses (check the top rated mattresses for combination sleeper).
Can Memory Foam Cause Health Problems?
Not often, but memory foam can pose a health risk for people who have respiratory problems like allergies and asthma. Memory foam may not be for you if you're especially sensitive to strong smells. This is because the foam releases gases known as Volatile Organic Compounds VOCs. These glasses are not toxic as most mattresses are CertiPur US certified. However, they can still cause allergies and asthma. You should stay away from your mattress for the first few days until the gases dissipate. Then, return the mattress if the smell doesn't disappear, or you experience asthma.
Do You Have to Use a Box Spring with a Memory Foam Mattress?
It's not a requirement to use a boxspring with your memory foam. Most memory foam mattresses are better off not being used on box springs. However, that doesn't mean you can use any foundation. You should look into the right type of foundation, which is usually a flat, sturdy base.
How Can I See If My Memory Foam Mattress Is Wiped Out?
You should replace it if it starts to smell or shows visible signs of damage. If your mattress does not give you support anymore, or you wake up with back pain or a stiff back, your mattress is worn out.
Our Recommendation:
Memory foam mattresses are some of the most durable, right behind latex mattresses. Proper care and regularly rotating your mattress will ensure that your memory foam mattress lasts decades. However, when it's time to replace your mattress, don't be hesitant to change it. It'll be better for your health as well as comfort.
These were some of the most durable memory foam mattresses out there. Now, all there's left to do is pick one out and test it yourself!