Smart Grid vs. Memory Foam
Memory foam used to be a 'space age' material. Now it's available everywhere and easy to acquire. However, this tech hasn't evolved much over the last decade.
The next-generation of materials are designed to specialize foam technology for sleeping. Smart grid, developed by The Sleep Company, is a step-change in mattress foundation technology, that is designed to improve the quality of sleep further than memory foam by providing the right level of support at the right parts of the body (unlike memory foam which provides the same support across all areas). The egg test below showcases what this means for sleepers.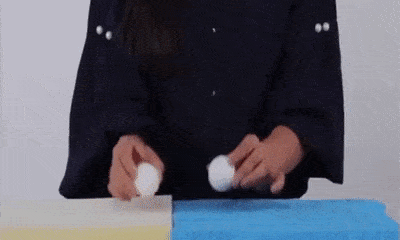 It isn't memory foam, it doesn't have any springs, and it isn't latex either. It's an adaptive polymer that is made from a hyper elastic gel material which has properties of absorbing pressure and providing comfort to different body parts. The Grid has been designed to give a SOFT feeling on body curves like hips, shoulder while providing a FIRM feeling on the back.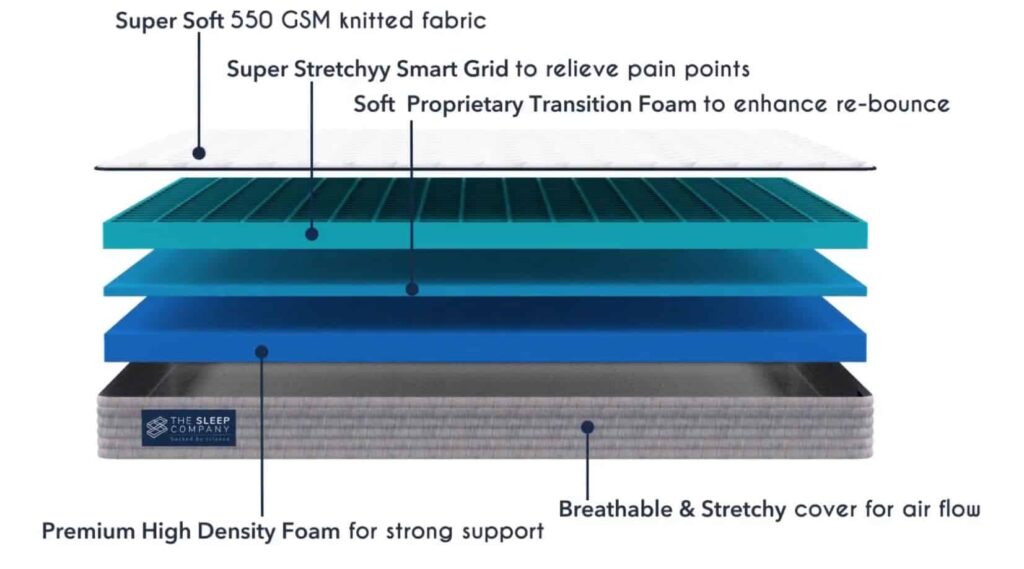 This helps to reduce and avoid back pain and to relieve other body pains over time. Here are some of their claims:
2X more back support & comfort
Given its column-like structure, the Smart Grid mattress intelligently adapts to body shape. These walls buckle down on smaller body parts like hips, shoulders to CUDDLE them while the walls stay FIRM under bigger body parts like back to keep spine straight. This ensure more support vs. orthopedic mattresses while giving a plush and cozy feeling
Zero Partner Disturbance:
The Smart Grid Layer isolates the motion of each individual. The goal is to make sure that no energy is transferred between sleepers. Even if one of you is tossing and turning, the other one can sleep (assuming there is no noise disturbance).
Air Flow Technology:
The open gird structure of the patented Smart Grid layer promotes air flow, it does not trap your body heat, and does not make you feel hot and sweaty at night.
Non-toxic & Hypoallergenic:
The Smart Grid is made from food grade polymers and uses non-VOCs (unlike foam) and is completely safe and healthy for you and your family.
Related topic: You may enjoy this article on how long it takes memory foam to expand and how you can raise the height of your memory foam mattress.
Disclosures
This website is a participant in the Amazon Services LLC Associates Program, an affiliate advertising program designed to provide a means for us to earn fees by linking to Amazon.com and affiliated sites.