Do Trundle Beds Work On Carpet?
Trundle beds are space-saving beds that can be stored under another bed. In general, trundle beds are manufactured with rollers so that they can be pulled in and out from under the parent bed easily. Let's first discuss the different kinds of trundle beds and then discuss some tips for making trundle beds work well on carpet.
If you'd like a quick answer...
Trundle beds work very well on carpet. To make trundle beds slide on carpet more easily, use larger rollers / casters, add in a rails for the casters or a slat roll out system. You can also place a plastic mat on the floor under the trundle bed so rolling the bed in and out is very smooth.
Related articles:
Types of trundle beds
There are many designs of trundle beds and each one is meant for a different use. They can also be made of different kinds of metals or wood. Below we list some common materials that trundle beds utilize:
Black or white metals:  This is the simple and cheap choice for people on a budget. Metal trundle bed frames work well and looks minimalist. Cheaper metal trundle beds sometimes lack rollers / casters so you need to install them retroactively. To make a trundle bed look more like sophisticated, use bed skirts.
Wooden Trundle Beds: Wooden trundle beds tend to be more popular because they look more natural. Common colors for wooden trundles include honey, antique, cherry shade, black, and white. 
There are no differences between using metal and wood trundle beds on carpets because casters raise the trundle bed off the ground. Design-wise, there is an variety of different trundle daybeds. The design of the daybed also has no effect on whether the trundle bed can slide on carpet. Here's a short list of different trundle bed types:
Daybeds typically have 3 walls. However, varieties without backrests are also available
Some older styles of daybeds have a lower or angled back. These are more like a settee.
While most daybeds with trundles have armrests, few designs come without armrest. These are to be supplemented with the long round cushions to provide adhoc armrests.
Varieties of trundle beds have lower storage drawers that are installed in the frame of the trundle bed. Extra storage space can be used for storing bedding and throws.
Can trundle beds work on carpet? 
While considering buying a trundle bed, this is a valid concern. The good news is, yes, trundle beds work smoothly on carpet since they have casters installed. You can easily roll out the hidden bed whenever you need and slide it back under the parent bed again.
In fact, carpet helps ensure that the trundle bed doesn't separate easily from the parent bed. On hardwood, there may be a tendency for your trundle bed to move when you don't want it to (for hardwood, we'd suggest installing some locking casters).
Placing a firm flat rug with minimal pile beneath the trundle daybed (over the top of your thick carpet) can help if you are finding it hard to slide your trundle bed.
Also ensure that your wheels are not rusted. If the wheels start to rust, lubricate them lightly with machine oil.
How to make trundle beds slide smoothly on carpet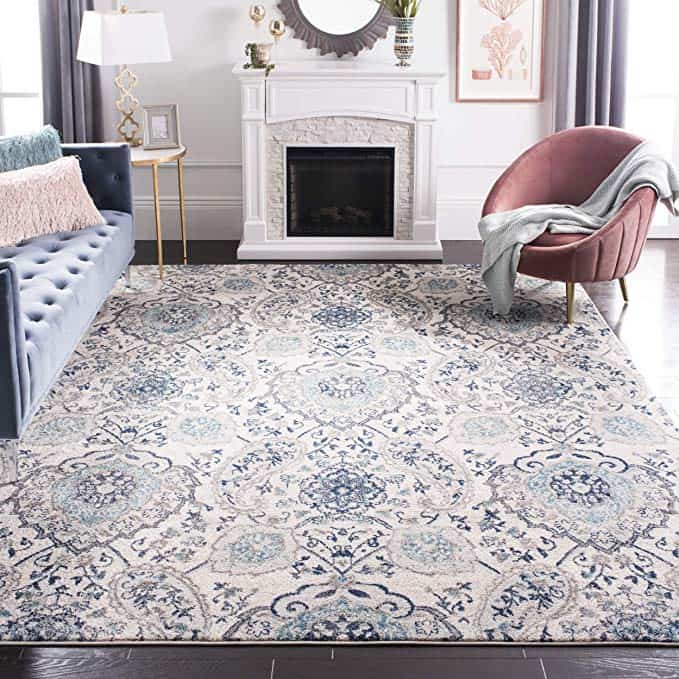 There are a few quick tips that we can give you:
Place a firm, flat area rug with minimal pile on top of your plush carpet if you are finding it hard to pull out your trundle bed.
Removing the casters on the trundle bed with a screwdriver might help it slide smoothly on some carpets as well.
If you prefer it, a plastic mat such as this one can also help reduce the force required to pull out your trundle bed
If you need a better grip to pull out your trundle bed on carpet, you can install loops on the frame of the trundle bed.
Installing rails for your trundle bed wheels requires more work but is the ultimate solution if none of the cheaper solutions above work. Some trundle bed casters even come with rails!
A slat roll out system, which comprises of a series of removable slats, can also help but this solution isn't used as often.

Disclosures
This website is a participant in the Amazon Services LLC Associates Program, an affiliate advertising program designed to provide a means for us to earn fees by linking to Amazon.com and affiliated sites.