Sleep Number is known for its innovative smart beds that can provide data about how you have slept during the night. You can access all the data using your smartphone, and with the app, you can control various features of your bed. 
But users have complained about these beds being toxic despite the company's claim that these mattresses are hypoallergenic. Getting all the sleep data is one thing, and sleeping on a surface that might cause allergies is another. 
So, we have developed this guide to debunking whether Sleep Number beds are toxic or not, once and for all. 
Do Sleep Number Beds Have Toxic Chemicals?
Mold tends to grow on a mattress that is not properly aerated. With no airflow, moisture can build up within a mattress, promoting mold growth. It can cause a lot of respiratory and skin allergies among those who have to deal with these conditions.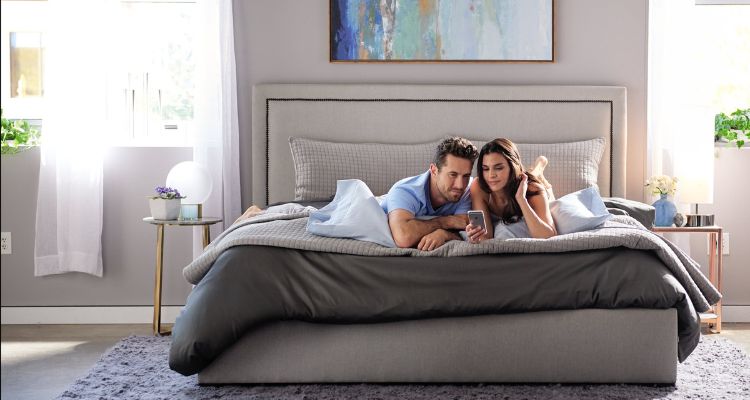 Sleep Number doesn't use any organic materials to construct its mattress. But they don't have any toxic chemicals in their mattresses. 
The problem is that these mattresses are properly aerated, and due to this, mold tends to grow over time, and it becomes a massive problem for people dealing with various allergies. 
Do Sleep Number Beds Have Fiberglass?
The best way to determine whether your mattress has fiberglass is to check its label (also check the top rated mattresses without fiberglass). If it's mentioned in the contents, then your mattress does have fiberglass in it. And sleeping on such a surface doesn't work well for you in the long run if you are under prolonged exposure. 
Sleep Number doesn't specifically mention that they have fiberglass in their mattresses or not, but if you check their label, it doesn't feature fiberglass, so it is safe to say that these mattresses don't have fiberglass in them.
Are Sleep Number Beds Certified?
This mattress is low in various volatile organic compounds. The mattresses don't contain any ozone depleters, heavy metals, or formaldehyde. Apart from that, these mattresses are OEKO-TEX certified and get approval in European textile manufacturing. 
Are Sleep Number Beds Fire Retardant?
Sleep Number mattresses have deficient volatile organic compounds and are without flame retardants or phthalates. 
These mattresses keep your exposure to chemicals as low as possible. The company believes in the philosophy that healthier sleep leads to healthier lives. 
Why Should Allergy Sufferers Avoid Sleep Number Beds?
Allergy sufferers should avoid Sleep Number mattresses because the mattress doesn't come with much veTIingint in them. As a result, it moistures and builds up over time. 
Consequently, the model starts to grow in the air chambers. The company says you can wash it off, which is not why you can return the mattress. 
So, the mattress itself doesn't contain any harmful chemicals in it. Still, there is a slight problem with the construction of this mattress as there are not many vents in it to aerate the bed, and it results in mold growth that can cause problems for allergy sufferers. 
Are There Any Problems With The Sleep Number Bed?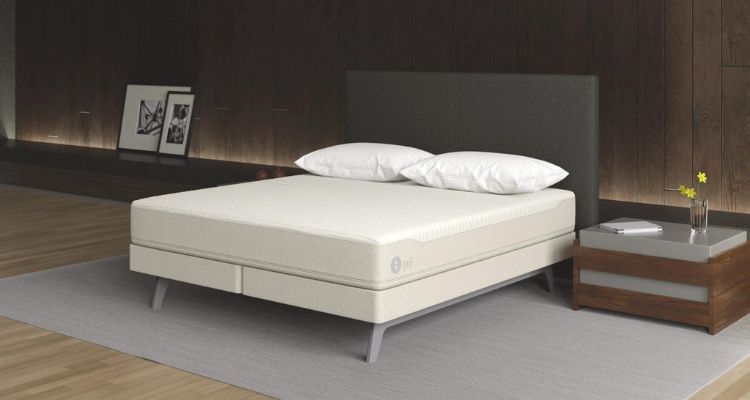 Sleep Number beds don't have any issues as far as the materials are concerned. The problem is with their construction; these beds don't have much ventilation. Due to this non-aerated design, moisture tends to build up over time, promoting mold growth. 
And the worst part is that the company doesn't accept returns for this specific purpose as they say you can wash it off.  This is the only problem with these Sleep Number beds, and it's not a small one by any stretch of the imagination. 
How to Choose A Mattress?
First, you need to determine what type of mattress you should consider buying and the purpose of achieving it. Next, you have to consider your sleep preferences (also check the best selling mattresses with great comfort). 
These include what sleep positions you like the most, whether you have any back or joint pain (check 10 amazing mattresses for back pain), whether you sleep hot, are looking for motion isolation, edge support, and similar features.
And above all that, you need to determine whether you have any skin or respiratory or other allergies or not. The foam tends to trigger allergies, so you should consider going for gel memory foam mattresses in such a scenario. 
What Material Sleep Number Beds Made of?
Sleep Number beds feature Lyocell, a rayon from dissolving wood pulp extracted from eucalyptus trees grown responsibly. This pulp processes into fluid and then pressed into fibers woven together. This pulp is compostable and biodegradable. 
These mattresses contain cotton Supima, made of long fibers, is more durable, and is Made in Green certified. The mattress comprises other eco-friendly materials and doesn't feature nylon, polyester, or acrylic.
Do Sleep Number Beds Get Mold?
Yes, Sleep Number beds do get mold because there's not much ventilation within the mattress, moisture stays in the mattress, and it eventually builds up, causing the mattress to start growing mold. It can trigger allergies, and the company doesn't accept returns for this specific reason. Instead, they say that you can wash it off on your own.
Conclusion:
Sleep Number mattresses don't have any toxins or harmful chemicals in them. The construction of these mattresses needs more venting to prevent moisture build-up over time. 
This moisture causes mold, and that triggers allergy. The company says that you can wash the mold off on your own. And they don't accept returns for this particular reason. That is why it is not an ideal option for allergy sufferers.
Sleep Number beds & toxicity FAQs
Do sleep number beds smell?
Sleep Number beds don't off-gas because they are made of eco-friendly quality materials. The mattresses are OEKO-TEX and CertiPUR-US certified, which means they don't have any harmful chemicals. Therefore, they don't off-gas and reduce the indoor air quality of your home.
Can a Sleep Number mattress help with back pain?
Yes, a Sleep Number mattress can help you with your back pain, and you have the option to adjust it is cushioning and support according to your preferences. And enjoy a serene sleep surface.
What makes this mattress different?
The ability of a Sleep Number mattress to collect and provide data about your sleep and how hot it impacts your health is the best feature of this smart mattress. And, of course, you can control this mattress's different features with your smartphone's help.
What are the best Sleep Number alternatives?
People who have to deal with skin or respiratory allergies should go for mattresses that are made of organic materials or hypoallergenic mattresses. Various other brands have organic mattresses on offer. You can consider going for Puffy, Nectar, Layla, Zenhaven, Plushbeds, and others.