Having a good mattress in your life is just as important as having a cup of coffee in the morning (check 10 great mattresses). Living in the USA can be challenging as a busy lifestyle can indeed impact your everyday routine. 
Having quality sleep is a must! But the problem is that there are many options when it comes to mattresses that offer quality sleep. So we are to help you find the best mattresses made in the USA.
Which Is The Best Mattress Made In the USA?
Top 10 Best American mattresses on the market
Amerisleep AS3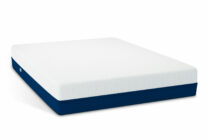 - Cooler memory foam
- Breathable
- Responsive & supportive
The Perfect Mattress That Alleviates Pressure Points
If you are looking for the perfect medium-feel mattress that gives a consummate mix of support and comfort, this one is for you. It comes with a Refresh Cooling cover that keeps you up to 7 degrees cooler throughout the night. 
The mattress is one of the best sellers and can also be bought in installments. But that's not all we have just started. The cooling comfort is because of their plant-based Bio-Pur memory foam, which has a rapid response time as it relieves painful pressure points and bounces back within seconds. While to maximize airflow, they use HIVE technology that is exclusively theirs. 
The mattress is perfect for all sleeping positions and comes with a 20-year warranty. The mattress has scientifically engineered fabric that uses minerals to help convert your natural body heat into far infrared energy. 
This energy can come in handy as it helps speed up muscle recovery and improve quality sleeping while increasing blood circulation. The refresh cover with the mattress is designed to allow more airflow than a traditional foam, which means less sweating and a night of more relaxed sleep. Say goodbye to tossing and turning when you have this with you.
In a nutshell This mattress is made from modern technology, making it efficient. If you are someone who wants to have better sleep, get relief from pain and aches while keeping your environment sustained. Then this can be the next mattress that you are looking for.
Layla Hybrid Mattress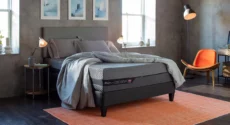 - Copper infused memory foam
- Excellent edge support
- Anti-microbial
The Switchable Mattress 
Having a Hybrid mattress can solve a lot of your sleeping problems. This mattress will give you an experience like never before: The mattress offers an individually wrapped coils system. The layers provide 16 gauge edge coils- double row and 14 gauge center coil. 
The double coil perimeter for superior edge support, while the mattress also gas pocketed coils for maximum motion control. One of the best parts about this mattress is Layla's signature Flip. 
The mattress is switchable by just flipping it; you have two choices, whichever suits you the best. One side is softer and gives a plushy feel, while the other is firmer and gives off a more supportive feel. 
The mattress has impressive edge support, allowing it to conform to an adjustable base easily. The copper-infused foams help transfer heat from the body faster, giving you a much calmer sleeping experience. 
The mattress also can resist odor-causing bacteria thanks to its antimicrobial barrier since the mattress has so much to offer. It makes it the perfect mattress for all sleeping positions, from side sleepers to back sleepers; this can fit all!
In a nutshell If you are uncertain about what you are supposed to buy, this multifunctioning mattress can clear your confusion. The mattress has a lot to offer and can serve as a dual-style foam for the price of one.
Puffy Luxury mattress

- Hotel comfort
- Hybrid quality
- Good with all bed frames
The Medium-Plush Mattress 
It can be the luxurious mattress that you are looking for. Why can we say that it's the best mattress made in the USA? There are various reasons for that. The mattress consists of 6 individual layers, each layer having its importance. 
On the top, it has a strain-resistant cloud cover; this hypoallergenic top cover will surely keep you fresh and squeaky clean. Below is a 1.5-inch gel-infused breathing foam that helps you stay comfy breezy and accessible. 
The mattress also has a plush dual cloud foam; this 1.5-inch pressure-relieving foam is perfect for maximum recovery and gives minimal stain. The 2-inch climate comfort foam makes it humidity resistant and eliminates moisture for sleep. 
If that is enough, then there's more; the mattress has firm core support with contour adapt coils, and the 7-inch thick foam and contour adapt coil base can be helpful to stabilize your mattress with advanced edge support. Lastly, the grip base cover allows you to stay put as you toss and turn to your heart's content.
In a nutshell Looking for a mattress with layers to serve you the best sleeping experience can be challenging. At the same time, this medium plush mattress can be the perfect friend for you to rest on. The six layers all combined can give you an experience like never before.
The WinkBed by Winkbeds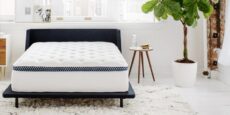 - Breathable innerspring layers
- Extra-Edge support system
- Cooling foam
The Mattress With Flexible Breathability
Suppose you are someone who sleeps hot and seeks mattress breathability. This mattress is one of the most comfortable ones while being breathable. It is also ideal for couples who have different temperature preferences. 
And with this being with you, you can say goodbye to waking up in the middle of the night just due to feeling hot. The unique hybrid design merges innerspring and foams. 
While the euro pillow top comes with gel-infused foams, some exclusive mattress perks include Extra-Edge for anti-sag support.
SleepCalm, which has motion isolation technology, can be handy while there's motion in the bed and can reduce it significantly. While also offers three steps back relief system with a lifetime warranty and durability guarantee.
In a nutshell Having a breathable mattress can be helpful to rest comfortably. So if you are looking for something that can help your sleep with temperatures, this is the perfect fit for you.
Plushbeds Luxury Bliss hybrid latex mattress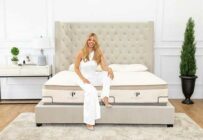 - 365 nights trial
- Organic
- Perfect for sensitive backs
The Comforting Natural Latex Bed
This 12-inch luxury mattress can be the next mattress upgrade you are looking for. Handcrafted in the USA, this luxury bliss has a 3-inch, plush, top comfort layer made from 100% natural latex. 
It has a supportive, fabric-encased coil core and organic wool and cotton cover certified by GOTS. The mattress is also certified by my GREENGAURD Gold. 
All now that is left is for you to enjoy an exceptional, luxurious incredible comfort, and deeply restorative sleep. Add some wool pillows, and it's complete for you to have some quality undisturbed sleep. You can also choose firmness level from medium to med-firm, whichever suits you and your sleeping position.
In a nutshell This mattress right here is what defines luxury. If you are someone who wishes to experience excellence while they rest, then look no further as this can do just that and much more.
Casper Original Mattress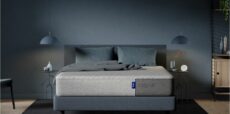 - Premium foam
- Zoned Support
- Durable base foam
The Innovative Tech-Advanced Mattress
If you are looking for the perfect mix of cooling and support, look no further because this has the technology that can fascinate you. 
Choosing from All-foam or Hybrid, this mattress has its 4D sleep technology that helps you maintain perfect alignment, moderate temperature, and a touch that lulls you to sleep all night peacefully without waking up in the middle. 
The AirScape keeps your body the coolest. As thousands of perforations circulate air, the body heat and humidity are flown away from you, so you stay cool every night. 
The Zoned Support offers three zones of targeted support for perfect spinal alignment. The firmer foam stays under the hips, waist, and lowers back to help align the spine. At the same time, the softer foam is under and around the shoulders to provide relief to the upper body.
In a nutshellThis is one of the innovative mattresses to go for. With offerings offered by no other mattress, this can help you sleep in peace with the perfect ratio of cooling and support.
Eco Terra Hybrid Latex Mattress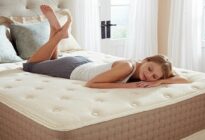 - 100% natural latex
- Organic cotton cover
- Made with breathable materials
The Ideal Eco-Hybrid Mattress
A mattress that is handcrafted in the USA and is Eco-friendly? What else can I wish for? If this is you, then this one is for you.
It has a breathable organic cover with organic wool—no toxins, polyurethane, or chemicals certified by GOTS and Oeko-Tex. There are currently two firmness levels that include medium and medium while being available in different sizes. 
The mattress is made with breathable moisture absorbing materials that can help you sleep well without sweating. Their mattresses made from 100% natural latex provide dynamic support and breathability like no other mattress.
In a nutshellHaving a mattress that can save a lot for you and your environment can be a blessing. From no chemicals to a night of comfortable sleep, this mattress has to offer more to you and the environment.
Transformation hybrid by Diamond mattress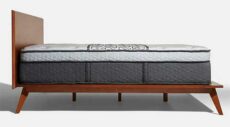 - Hotel quality mattress
- Highly breathable
- Pressure relief
The Perfectly Layered Mattress
Having multiple layers of comfort for your comforting sleep Diamond Mattress has something different to offer but is slightly overpriced. The mattress has a CoolTouch Advanced Temperature regulating fabric that contours to your body to relieve pressure and enhance comfortability. 
The foam has graphene and conductive flakes to absorb heat dissipated from the skin. With a micro coil comfort layer in the middle, it maintains a comfortable sleep environment and enhances airflow and breathability. 
The HD comfort layers are certified by CertiPUR-US; they regulate core temperatures and help maintain the natural shape of your body while you sleep comfortably. 
The last layer offers a patented zoned support system; this layer prevents motion transferred between partners for minor disturbance while improving alignment by relieving the hips, shoulders, and back pressure.
In a nutshell If you are not on a budget, this mattress can be your next upgrade. With layers that are all important in providing luxurious comfort while you sleep, this mattress can be the best gift you could give to your body.
Ghostbed luxe mattress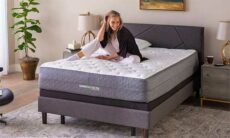 - Made in USA
- The Coolest Bed in the World
- 7 Layers of Comfort
The Coolest Bed in the World™
If you are looking for something thick and fluffy, then this 13 inches thick mattress with seven different layers of comfort and cooling can be an addition to your bedroom. 
Made with a cool-to-the-touch quilted cover combined with patent-pending core cooling technology, this mattress by GhostBed is something you want to look at. The mattress offers a 7.5 "high-density core for durability and support. 
While offering Ghost Bounce and contouring gel memory foam to give you a spring-like feel. The mattress comes with a 25-year warranty and has free shipment within 24 hours. 
It is best for eliminating aches and pains as gel memory foam relieves pressure and eases back pain. The foam can keep you cool and refreshed when you wake up, and you don't even have to sacrifice your support as the high-density base provides ideal support, longevity, and durability while you float off into dreamland. 
The mattress is ideal for couples who prefer low-motion transfer and is perfect for those who want to get rid of neck, hip, and shoulder pain. With the cooling sleep technology, it is also ideal for hot sleepers.
In a nutshell Looking for a mattress can be complicated, especially when you want many features in it. This foam offers more than one can think of. So if you are on the hunt for a premium mattress, do put this on your list.
Nectar Premier Memory mattress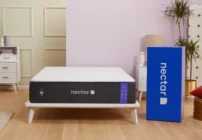 - Gel memory foam
- Dynamic Support Layer
- Stay-Stable Base Layer
The PCM-infused Gel Memory Foam
Do you want to sleep soundly? Get enhanced cooling, support, and comfort all from one mattress? 
Well, say less as this nectar premier memory foam has PCM-Infused gel that meets your body's temperature needs while a denser layer of comfort cradles you towards a whole new level of coziness. 
The company offers a lifetime warranty and free returns. The premium layers of the mattress include an excellent quilted cover that keeps the mattress breathable and uses cooling technology to wick the heat away. 
The nectar smart layer with ActiveCool HD uses a 3-inch layer of gel to maintain it, so you don't have to wake up at night due to discomfort. The foam is designed and in labs to ensure that it endures the body temperature while self-adjusting it while you sleep. 
The 3-inch dynamic support layer adjusts the foam according to your body needs while you relax into a deep sleep. The Stay-Stable base they offer ensures your comfort and proper support from all the above layers while the mattress stays compact and stays together with its shift-resistant lower cover.
In a nutshell Want a mattress that has it all? Then try this memory foam as it is ideal for all types of sleepers while offering the perfect balance of support, temperature, and comfort.
Comfort is Everything
Even if you try buying the most expensive mattress you could find, it is not for sure that you will have the best sleeping experience on it if you are comfortable with the bed. Comfort is everything when buying a new mattress, and considering your comfort level is what you should do before making a big purchase.
One of the critical things to keep in mind while buying a new mattress is knowing what you are looking for. There can be several things you should consider but always go for the bed that is best for you and not recommended by "Experts."
Have The Perfect Size For Yourself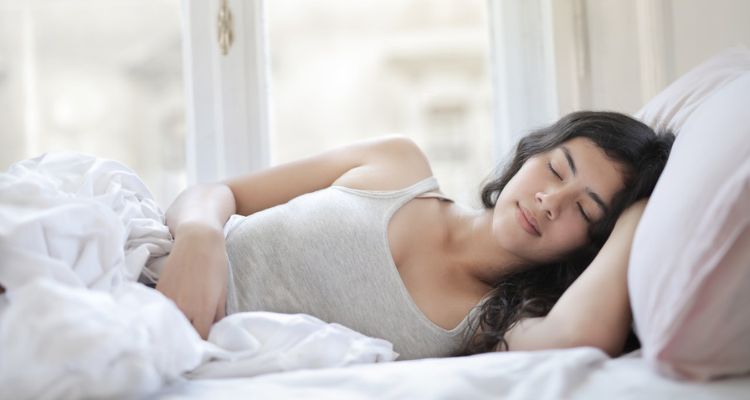 Suppose you want to have a comfortable and undisturbed sleep. Then it is recommended to go for a mattress that has the perfect size you need. If a narrow bed isn't for you, then go with a double bed, and if you aren't sleeping alone, then a King-sized can do the job for you but make sure you get all the dimensions right before you buy.
Firmer mattresses aren't always the best. You only need enough firmness to support your back and other body parts. While excess firmness can be bad news as it can prevent your spine from maintaining the natural curve while you sleep and cause uncomfortable pressure points that can ruin your day.
Considerable Factors Before Buying A Mattress
Now there can be a lot of factors that can be on this list. Factors like Body type, sleep preference, and sleep positions should consider convenience, cost, and durability. Some of the factors are discussed below.
The Type Of Mattresses
Nowadays, there's a lot of variety of mattresses to choose from, but it all comes down to personal preferences at the end of the day. So here's how you decide your mattress type:
Memory Foam
One of the best mattresses for pressure relief would be memory foam. They are the best for pressure relief as they can quickly adapt to your body and take the weight off pressure points. 
The mattress promotes spinal alignment and is ideal for side sleepers or for people who have back problems. They are usually made up of different layers to keep them comfortable, while on the downside, memory foam can trap heat easily.
Latex Foam
Usually used in organic mattresses and made from rubber trees, these foam are similar to memory foam. Latex foam is more resilient and expensive than memory foam. The best part about this foam is that they are bouncy and give off a less sinking-in feel.
Innerspring Mattress
These mattresses are firmer as they have steel coils while providing more bounce. They are more suitable for stomach and back sleepers as they can keep their spine aligned due to a firmer surface. 
When buying an innerspring mattress, consider coil gauge and coil count. Coil count tells you about the number of coils in the mattress. 
For example, a Queen Size has a minimum of 400 coils. While coil gauges tell you about the thickness of the steel, the number usually ranges from 12 to 15; anything lower than that means that the mattress is more durable and firmer.
Hybrid Mattress
A Hybrid Mattress stands for a mattress that combines latex, coils, and memory foam. It is a heavier and more expensive setup than all other foam alternatives. The coils are at the bottom for support, while the foam at the top is for pressure relief.
Adjustable Foam
As the name goes, these foams have air chambers that give full control over the firmness level of the mattress. 
Though they are less common, they are used by couples mostly who have different preferences of firmness, making them perfect for them. Though these mattresses are expensive, they can be worth your quality sleep.
Sleep Positions Are Important!
Knowing your sleep position will help you determine the best mattress for you. Some of the sleep positions are discussed briefly. 
Back Sleepers:
Having medium firmness in the mattress is ideal for you if you are a back sleeper. If the mattress is too firm or too soft in this position, there's a risk of not having proper alignment.
Stomach Sleeper:
If you don't want your pressure points to sink in too far, a firmer mattress is more suitable for anyone who likes sleeping on their stomach.
Combination Sleeper:
If you have a lot of sleep positions while you sleep, it is recommended to go with a medium firmness to support your multiple positions while you sleep at night.
Side Sleeper: 
This is one of the most common positions to sleep in and is also recommended by health experts to avoid back pain. 
The best mattress recommended for a side sleeper would be of soft to medium firmness level as it will help keep your spine aligned. If the mattress is too firm, there's a possibility that your hip and shoulder might have to handle a lot of pressure.
Final Words
Having a good mattress can undoubtedly have an impact on your life. It doesn't matter if the mattress is from Layla Sleep, Amerisleep, or WinkBeds. It all comes down to your comfort and other considerable factors before you get an upgrade for your sleep.
Mattress made in USA FAQs
Which brand of mattress is best in the USA?
Well, according to our research, certain brands are the best. Some of them include Layla, Winkbed, and Helix Midnight. But we believe that comfort comes from within, and the best brand mattress is the mattress you are comfortable with and has an affordable price tag.