Mattress foundations are placed underneath mattresses to provide solid and reliable support. Using a mattress foundation allows you to make your bed much more comfortable and even extend the lifespan of your mattress. Some of the most popular and widespread types of mattress foundations include box springs, bunkie boards, and slats. As mattress foundations age, they lose their ability to support a mattress and protect it from wear. A damaged foundation will not only worsen the quality of your sleep but also affect the structure and support of your mattress (for more information about how your sleep surface can affect sleep quality, see this study). Because of this, you should always be sure to replace an old or damaged foundation with a new one. You might even want to replace a fully functional mattress foundation with a better one. If you're replacing your mattress foundation, you shouldn't simply throw the old foundation away. But how do you dispose of or donate a mattress foundation?
To dispose of a mattress foundation, find a furniture removal company that will dispose of the foundation for you or disassemble the foundation and bring it to the dump. To donate a mattress foundation, consider giving your old foundation to someone in need or an organization that gathers furniture for charity. You can also simply re-sell your old foundation for a relatively low price. 
This article will guide you through donating or properly disposing of different types of mattress foundations, including box springs, slats, bunkie boards, and platform beds. 
Related articles:
How To Donate a Mattress Foundation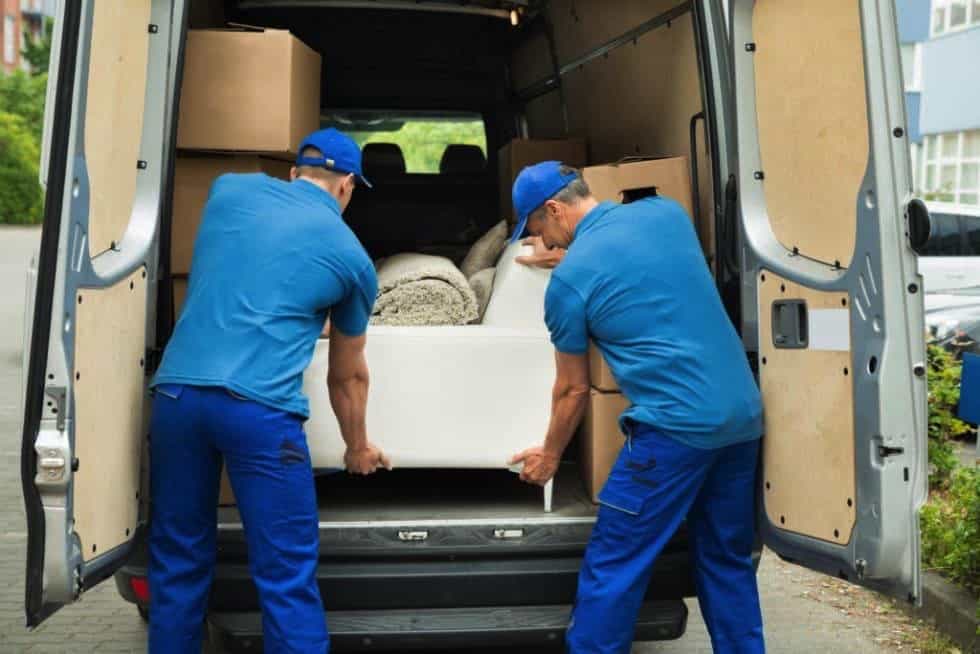 To donate a mattress foundation, follow these steps:
Step 1. Check the quality of your old mattress foundation and make sure it can be used by someone else
Step 2. Find a person in need or a charity organization that collects different pieces of furniture for low-income families
Step 3. Take your mattress foundation to one of these organizations or ask them to pick it up from your location.
Box Spring Donation
While box springs provide solid support for different types of mattresses, they are pretty bulky and not very easy to move around. Box springs cannot be disassembled; you can break down your box spring, but that will damage it and make it unsuitable for donation. Because of this, donating a box spring is relatively difficult compared to donating other types of mattress foundations. You might face transportation problems or even additional fees for delivering a box spring to a specific address.
Here are some tips for donating a box spring (besides the general steps above):
Tip 1. Find a charity organization that collects furniture and offers free pick-up services. This will allow you to get rid of your old box spring and help someone in need without paying additional fees. 
Tip 2. Use a van to deliver your box spring to a charity organization. If you already own a van, it will be pretty easy for you to donate your bulky box spring. If not, consider borrowing a van from a friend or renting one.
Tip 3. Find someone near you who needs a box spring and ask them to come to your home and pick it up. This way, you won't need to pay additional fees for transportation, and you can get rid of your old box spring without even leaving your home. Nextdoor is a great tool for this.
Before you donate your old box spring, be sure to take a look at how to raise a box spring. Maybe you don't need to replace it! Also, maybe you know someone with a sleigh bed who could use your box spring. Take a look at does a sleigh bed need a box spring to find out more details.
Donating Bunkie Boards
Donating a bunkie board is relatively easy compared to giving away a box spring because bunkie boards are fairly lightweight. Still, bunkie boards are pretty big, so you might not be able to carry one to a donation center unless you have a split bunkie board that can fold in half. However, you can easily fit any type of bunkie board into a car or a taxi. 
Tips for donating a bunkie board include:
Tip 1. You can carry an old split bunkie board without using a vehicle if there is a charity organization or a family in need near you. If you have a regular bunkie board, you might want to consider transporting it using a car or a taxi. Of course, you can always search for organizations that offer free furniture pick-up.
Tip 2. If you have a wooden bunkie board, you can donate it to someone who works with wood and needs materials for crafting various items. Find a local carpenter near you or search for carpenters online.
If you're replacing your bunkie board, you may also be interested to know what bunkie board alternatives are out there before making a purchase.
Donation of Slats
While it might be relatively challenging to donate box springs or traditional bunkie boards, donating slats is pretty easy. The reason for this is that bed slats are typically connected with a piece of fabric, making them easy to fold. Slats are sometimes attached to the bed frame, which means that you can remove them one by one and arrange them so that they are easy to transport and don't take up too much space. You can even bring them to a donation center without using a vehicle.

Here are some tips for donating slats:
Tip 1. If your slats are connected with fabric, you can just fold them and bring them to wherever you're donating them. Find a charity organization that accepts furniture donations or someone who needs slats and deliver the slats to them. You can also ask the charity to pick the slats up from your home. 
Tip 2. If your mattress foundation consists of individual slats attached to the bed frame and you only need to replace one or two of them, donate the individual slats you replace to a carpenter rather than a charity organization. A carpenter will use the wood to craft furniture or other items. 
You may also be interested to see how a bunkie board can replace slats. So make sure to check out our article!
Tips to Donate Platform Beds
Since platform beds are much larger than the other mattress foundations discussed earlier, you will probably face some problems when donating one. Still, it's possible to give away a platform bed that you no longer use.
Here are some tips for donating platform beds:
Tip 1. If you want to deliver your old platform bed to a specific address by yourself, you will first need to disassemble the bed frame. To learn how to properly dismantle a bed for moving, follow this link to an article from Imperial Movers.
Tip 2. In some cases, you might not even need to break down your platform bed. As we discussed earlier, there are many organizations that offer free furniture pick-up. This service is extremely useful for donating large, bulky pieces of furniture. The organization might pick up the bed as it is, or they might disassemble it for you. In any case, you should call organizations near you for further details about their transportation services.
Tip 3. If your platform bed is no longer in good enough condition to be used, consider donating it to a friend who's good at woodworking or to a local carpenter. 
You can donate Box Springs, Slats, Bunkie Boards, or Platform Beds to any of the following foundations: 
How To Dispose of a Mattress Foundation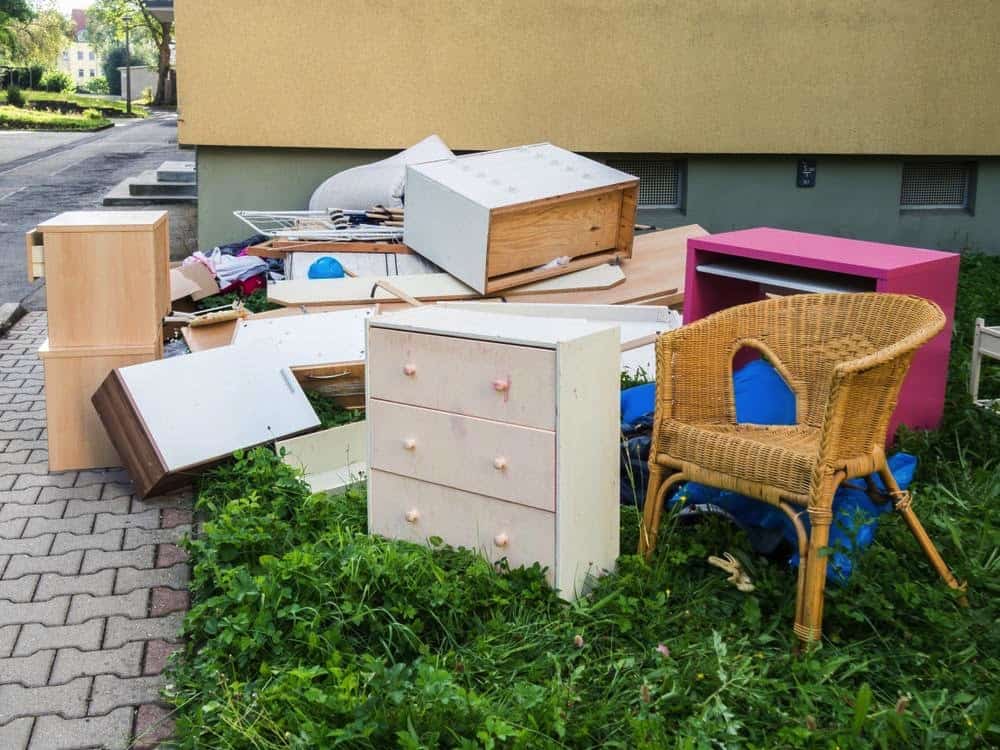 You might want to replace a completely functional mattress foundation with a newer one. However, you might also want to change your foundation because it can no longer provide solid support for your mattress. If this is the case, instead of donating a useless mattress foundation, you should consider disposing of it.
To dispose of a mattress foundation, follow these steps:
Step 1. Make sure the mattress foundation can't be donated and that it's really necessary to dispose of it.
Step 2. Depending on the material your mattress foundation is made of, see if you can find a way to recycle parts of it.
Step 3. After obtaining any useful pieces from the old foundation, take the remaining parts to a dump or find a company that offers furniture removal services.
You will need to make sure that you dispose of a mattress foundation properly and follow the recommended guidelines. This is important because improper disposal of items can lead to environmental problems (for more information on waste disposal and how it affects human health and the environment, see this report from the EPA). The following section will guide you through how to dispose of box springs, bunkie boards, slats, and platform beds. 
Also, before investing in your next mattress foundation, be sure to read our article mattress foundation vs bed frame – what do you really need?
Box Spring Disposal Tips
Disposing of an entire box spring might be challenging, and furniture removal services might ask you to pay a relatively high price. To make sure you're not paying too much to simply get rid of your old box spring, keep reading.
Here's a tip for disposing of a box spring (besides the general steps above):
In some cities you can leave your box spring out on the street for disposal. Make sure that you wrap your box spring in plastic if you leave it on the street to prevent the spread of bed bugs. Some cities like NYC will only pickup your box spring if it is wrapped or may charge you a fine if it is unwrapped. Here are NYC rules for box spring disposal.
Disassemble your box spring and reuse some parts of it before disposing of the rest.

As an example, you can take the springs and recycle them by melting them down to create a wide array of products. Although you won't be able to do this at home, you can find companies that recycle steel and sell steel pieces. If your box spring is filled with foam, you can use the foam for stuffing cushions and pillows or for crafting bedding for your pet. Wooden parts can also be reused or donated to carpenters. Finally, you can dispose of the remaining parts of the box spring by taking them to the dump or calling a furniture removal service. Use Nextdoor or your local meet up groups to contact carpenters!
Disposal of Bunkie Boards
Disposing of a bunkie board is a relatively easy job. Bunkie boards typically consist of a wooden board or slats covered in fabric. 
Tips for disposing of a bunkie board include:
Tip 1. If the fabric covering the board is not damaged, you can recycle it by turning the textile scraps into other items, such as shopping bags. If you aren't good at DIY projects, you can find a company that recycles fabric scraps.
Tip 2. After removing and recycling any fabric from the bunkie board, you can recycle the wooden boards or slats as well. If you are good at woodworking, you can use the wooden pieces for DIY projects. If not, find a local carpenter and donate the material or sell it to them. You can also dispose of the wooden parts by burning them in your fireplace or yard.
How to Dispose Slats
Disposing of slats requires very little effort. Since slats are usually made of wooden pieces, you don't even need to disassemble the mattress foundation.
Here are some additional tips for disposing of slats:
Tip 1. Before disposing of slats, you should consider upcycling them. That way, you can reduce waste while making the most of the slats that you already paid for. You can transform your old slats into something useful instead of throwing them in the dump.
Tip 2. As discussed in the previous section, wooden parts of a mattress foundation can be reused. If your bed slats aren't in good enough condition for them to be reused, you can simply burn them. If you don't have a yard or a fireplace, ask a friend who does have one to do you a favor.
Platform Bed Disposal Tips
Tossing a large platform bed into the dump isn't a very good idea. You should consider some of the other options for disposing of your old platform bed if it can't be used or donated due to its condition.
Here are some tips for disposing of platform beds:
Tip 1. First, think of recycling or repurposing your platform bed. If you do lots of DIY projects, you might be able to think of some cool ways to make the most of your used platform bed.
Tip 2. Instead of throwing the entire platform bed in the dump, disassemble the bed frame first and then bring the individual pieces to the dump.
Tip 3. If the tips above don't work for you, you can always find a company that offers furniture removal. After picking up your mattress foundation, the company will take care of it by recycling, upcycling, or destroying it. 
The following table provides a list of several companies that offer junk removal services for box springs, slats, bunkie boards, and platform beds.
Can You Resell a Mattress Foundation?
You can resell a mattress foundation on a website like eBay, Nextdoor, or Craigslist if it is in a good condition. Offer it for free and see if someone will come by and pick it up from you.
If the mattress foundation is in fair condition and can still be used, you can absolutely re-sell it. You might not be able to sell your mattress foundation if it's no longer in usable condition, but you may be able to sell parts of it like coils or pieces of wood. To do so, you can use popular platforms like Facebook Market, Craigslist, eBay, or Amazon.
Can You Take a Mattress Foundation to the Dump?
You can take a mattress foundation to the dump. However, before taking your used mattress foundation to the dump, consider donating, recycling, or upcycling it.
While lots of people take their old mattress foundations directly to the dump, some of them might not realize how improper disposal of waste can influence the environment and cause serious problems. Make sure to contact your local waste services department or another reputable authority in your area and follow their directions for disposing of your foundation in the proper way.
Best Mattress Foundations for Different Types of Mattresses (In Case You're in the Market for a New One!)

If you've already donated or disposed of your old mattress foundation and you're looking for a new one, you should try to purchase the best foundation for your specific mattress.
To help you make the right choice, we've listed several common types of mattresses and the best foundations for each type below.
Memory Foam Mattresses 
The best mattress foundations for memory foam mattresses are traditional bunkie boards, plywood or slats. Memory foam is a soft material that requires a solid, flat surface or slats that are at most 3 inches apart. Make sure to check out our article, do you need a bunkie board under your foam mattress for additional information.
Gel Foam Mattresses
Gel foam mattresses are made of gel-infused memory foam and are quite similar to memory foam mattresses. Therefore, you should also use a bunkie board or plywood with a gel foam mattress.
Curious about the difference between gel and memory foam mattress toppers?
Innerspring Mattresses
Since innerspring mattresses are quite sturdy, you can use any type of mattress foundation to create a solid and reliable base for these mattresses. Box springs, bunkie boards, and slats will all work well.
Latex Foam Mattresses
Almost any type of mattress foundation will work with a latex foam mattress since it is firmer than memory foam. If you choose to use slats, make sure the spacing between the slats is no more than 3 inches. You can also use a box spring or a bunkie board since latex mattresses are self-ventilating and highly breathable. 
Hybrid Foam Mattresses
Hybrid foam mattresses can be made of many different materials. If there is any memory foam in your hybrid foam mattress, make sure you use a firmer base like plywood or a bunkie board. Some hybrid foam mattresses have a box-spring layer included and may not need a mattress foundation. 
See below for a summary of the best foundations for different types of mattresses.
Other Resources for Mattress Foundation Disposal and Donation