Online shopping is a new trendsetter as the internet has taken over the world. Getting your products just under a touch of a single button has made lives easier. One of the wonderful characteristics of the internet is that almost any item can be ordered and delivered directly to your home!
Anything you can imagine is available for mail orders, even mattresses. So you may have the best available mattress for your bedroom without even setting foot inside a mattress shop.
We'll glance at a few of the top mattresses available for mail orders below.
What Are The Best Mail Order Mattresses Available?
Top 8 Mail Order Mattresses Reviewed
GhostBed Classic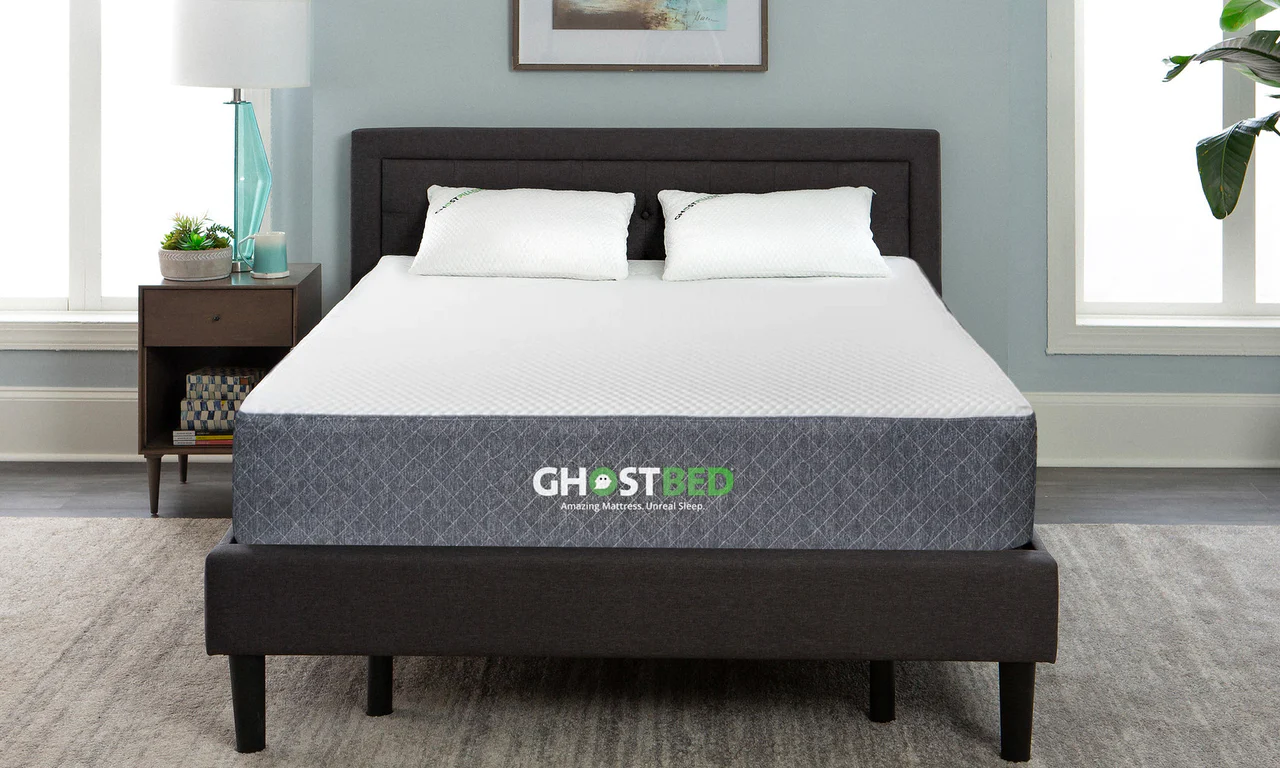 Highlights
- Gel-memory & aerated-latex
- High-density support foam
- Breathable & plush knit cover
Exclusive offer : Up to 50% OFF
The cool sleep with ultimate comfort.
A smooth blend of memory foam and latex creates this 11-inch mattress that provides the best of both materials.
Ghost bed Classic is a simple way to enhance your daily nighttime slumber, providing you with the rest and pleasure of this devoted moment. Confirming the demands for quality support and cool sleep, this is the purchase that you will be thankful for.
Perfect for every kind of sleeper, anyone can find peace of the night with this. People who enjoy the buoyancy of the porous latex and combination sleepers who want to enjoy every position without being stiff in the morning will surely fall in love with it the moment they place their bodies on it.
Start every day with euphoric energy and pain-free joints with the classic Ghost Bed. The combination of latex and memory conforms to the natural contours and aligns the spine.
Let's remember its breathability and cooling characteristics. The gel memory foam layer and the latex have an airy build that disperses the heat and evaporates the moisture, giving a dry and balanced surface.
It has the following layers of comfort:
A plush cover that is hypoallergenic and fluffy.
5 inches of porous latex and 2 inches of gel memory foam make up the cool comfort layer.
A 7.5-inch layer of high-density foam provides its robust build and height.
For added padding and comfort, try out the Ghost bed mattress topper if the mattress still doesn't meet your needs. It is pleasant to feel and waterproof.
In a nutshell
It is guaranteed that you will adore your experience with Ghost bed. Its zoned support from head to toe is exceptional. Experience a safe sleep that infuses divinity in your soul.
Puffy Mattress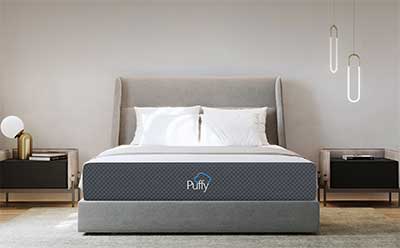 Highlights
- Best selling USA
- All Sleep position
- Hotel comfort
LABOR DAY SALE EXCLUSIVE: $1,350 OFF
Experience cozy sleep.
One of the best mattresses available on the market, Puffy lives up to its quality and value. If finding the ideal mattress has been hectic for you or you have regretted many previous purchases, try this handsomely huge and well-built mattress. Puffy is not going to disappoint you.
Using memory foam looks simple, but Puffy has mastered it. The balance between the layers, the unique design, and the frame give the mattress all the high qualities that perfect your sleep and grant you the body support that manages every posture with professionalism.
The top cover shields the mattress with its stain-proof character, making it an easy choice, especially for large families. In addition, it's hypoallergenic, noiseless, and easy to wash, so you have a fresh night's sleep day after day.
A two-inch foam layer infused with cooling gel makes sleep easy and comforting. No more sweating or hot sleeping.
The climate-comfort foam underneath it provides superior support and bracing. It cradles the body's natural contours. Its resilience and shape-shifting abilities allow Puffy to hug you in the best possible position.
At the base, the dense six-inch core foam holds the mattress and its weight together. It absorbs the sink-in from the top layers and keeps everything balanced. In addition, it isolates the motion transfer so that each partner can sleep soundly.
It is the best choice with medium firmness because it adjusts to most sleepers. In addition, it works its magic to hold the spine in the correct position while you snore, relieving the tension built up in your joints.
In a nutshell
With a 101-night sleep trial and lifetime warranty, Puffy does its best to deliver trust and comfort with quality. So, get the luxury at your doorstep within days and enjoy its lasting effects for a wonderful day and night.
Emma original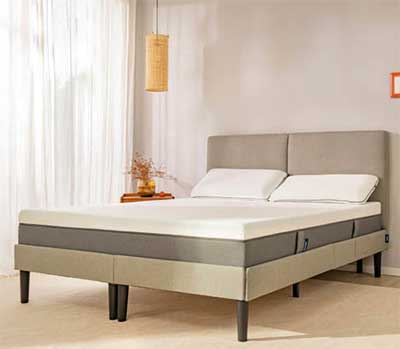 Highlights
- #1 selling in all Europe
- Perfectly balanced for all body types
- Medium-firm range

Exclusive offer : Up to 50% OFF
The practical solution to your back pain.
Hotel quality and plush luxury at a reasonable price are hard to come by, but Emma Original has made it possible (check the top rated hotel mattresses). The most cost-effective product that works solely to provide the best support system for your body. Easing out those jammed joints and wicking away the pains that constantly irritate your sleep is what Emma is good at.
With careful construction by sleep experts, it is best to give you quality sleep. With its firm structure, it is durable and doesn't sag in the long run (check the top rated durable mattresses). In addition, its zoning nature braces the body parts requiring maximum support and evenly distributes the weight so that every portion remains balanced.
The ultra-dry original cover is a plush and cozy fabric. Its porous nature and moisture removal are noteworthy, letting you sleep unaffected by the hot temperature outside.
The halo memory foam layer targets the hip, shoulder, and back (check 10 amazing mattresses for back pain), correcting the spinal alignment and preventing sinking at these zones. It limits the motion transfer so that lightweight sleepers aren't affected by movement around.
The next in line is the Emma Supreme foam, known for its great resilience and stability. One hundred supportive points with 5 cutouts evenly distribute the body's weight so that no part feels pressured or aches later.
The edge support holds everything together in a bounded perimeter so that increased surface area delivers the edge support you need.
Embrace your Emma Original with a mattress protector for a clean, stain-free experience. The hypoallergenic and sheeny cover is a great addition.
In a nutshell
A great design and luxury all packed and included in this mattress make it a wholesome experience for the sleeper. The better sleep that you were looking for is in this purchase.
Layla memory foam mattress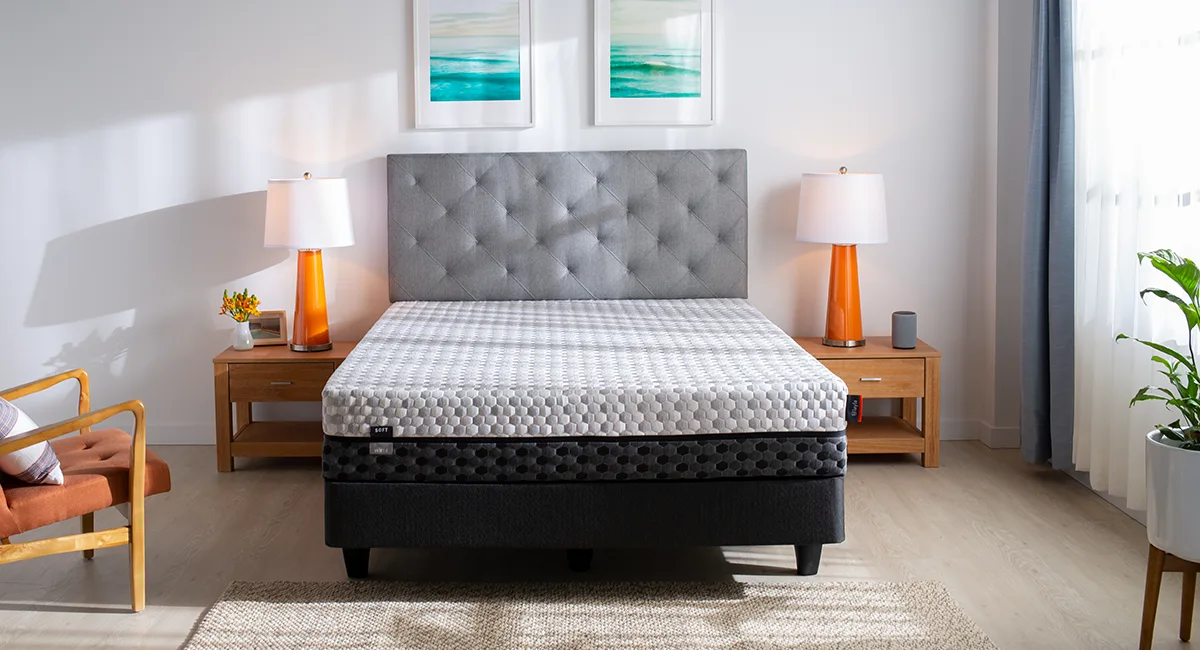 Highlights
- Copper gel in the foam
- Antimicrobial
- Rapid cooling
Expert verdict
The Beautyrest 13.5 Hybrid 1000 Infinicool is a 13.5-inch hybrid innerspring plush soft tight-top mattress. It has a base support layer of innerspring pocket coils with age/memory foam layer resting above.

This model from Beautyrest is very difficult to find both (1) online and (2) in-stores. As a result, we strongly recommend considering similar alternatives.

Surprisingly enough, the Beautyrest 13.5 Hybrid 1000 Infinicool is actually quite a good mattress. Especially when you consider the quality of materials & specifications.
Exclusive Offer of the week : $450 Off any mattress
The kind of cooling mattress that you will love.
With sleep being the customer priority, each manufacturer tries long and hard to provide something unique and better than the other brands in the market. Layla has made a memory foam mattress different from the conventional ones.
Unlike others, Layla has used copper in its memory foam, giving it superior characteristics that are hard to beat. As a result, it makes the mattress not only cool and breathable but also microbe-free.
The copper gel makes the foam more supportive. It can give under pressure and provide a strong response to hold the parts most subjected to sinking with full bracing. As a result, it makes it cozier as you sleep comfortably.
You can experience softness and firmness with this mattress. Build to have dual firmness in one; this choice is a treat for your sleep. Flip it to any side that suits your comfort the most.
Following it is the copper-infused memory foam layer (check the best selling copper infused mattresses). It radiates a plush and comfy feel while contouring the body and holding it with grace. The copper disperses the heat, and its antimicrobial nature keeps the odors and germs away.
The support foam underneath enhances the airflow and has zoned technology so that every part is dealt with separately.
Similar layers follow the firmer side for additional support that is perfect for stomachand back sleepers (check 10 amazing mattresses for stomach sleeper) looking for better motion isolation.
The layering system is so effective that it efficiently smooths out the motion and dampens up the vibration. So, no matter what you do on your side of the mattress, you will not disturb your partner (check the best selling mattresses for couples).
Try out the Layla bamboo sheet set for a complete look for your bed. Lightweight and breathable, the sheets are durable and extremely comfortable to rest on.
In a nutshell
Layla is undoubtedly one of the coolest mattresses available. With a 120-night trial and a warranty for life, it is the best gift you can give your sleep.
Sweetnight Dreamy Memory Foam Mattress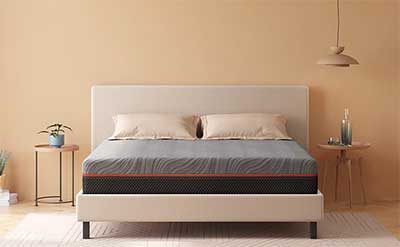 Highlights
- Three Firmness Levels
- Affordable
- Perfect for every bed frames
Exclusive : 5% off with the code NUT5
A step for a good night's sleep
Sweet Night offers an economical yet opulent product that provides enough support for all sleepers, whether they toss and turn or prefer to sleep on their front or back.
Through technological advances in the manufacture, the company's memory foam provides excellent back support because of its capacity to withstand body weight stress on the mattress and shapes cushioning to match body contours more closely.
The memory foam layers are carved from a single foam block, contouring to the body's contours to maintain the ideal balance of support and comfort.
With this technology, the mattress can relieve pressure while offering the best support for the back, neck, and shoulders (check the best selling mattresses for shoulder pain).
It offers the appropriate amount of cuddling to enable deep slumber without giving the impression that you are suffocating on the mattress.
The Memory Foam Mattress is one of the few options available on the market that provides customers with three hardness options: medium, medium-soft, and medium firm.
All that sleepers need to do to enjoy their favorite option is rotate or flip the mattress, depending on the desired firmness level.
With their ground-breaking Contouring Curve Design, this is feasible.
The Grand Canyon's contours served as the cover art's basis.
The mattress doesn't only looks great, but it is safe for everyday use. It is made from textile materials that have been STANDARD 100 and certificated by OEKO-TEX.
The gel memory foam will maintain your body temperature throughout the night, giving you a cool and relaxing sleep.
You can also check out the Sweet Night mattress topper for a cool, breathable sleep that keeps you cozy.
In a nutshell
This mattress is the ultimate choice if you are looking for a mattress with the optimum firmness levels for your body that will ensure you a tranquil sleep.
Amerisleep AS3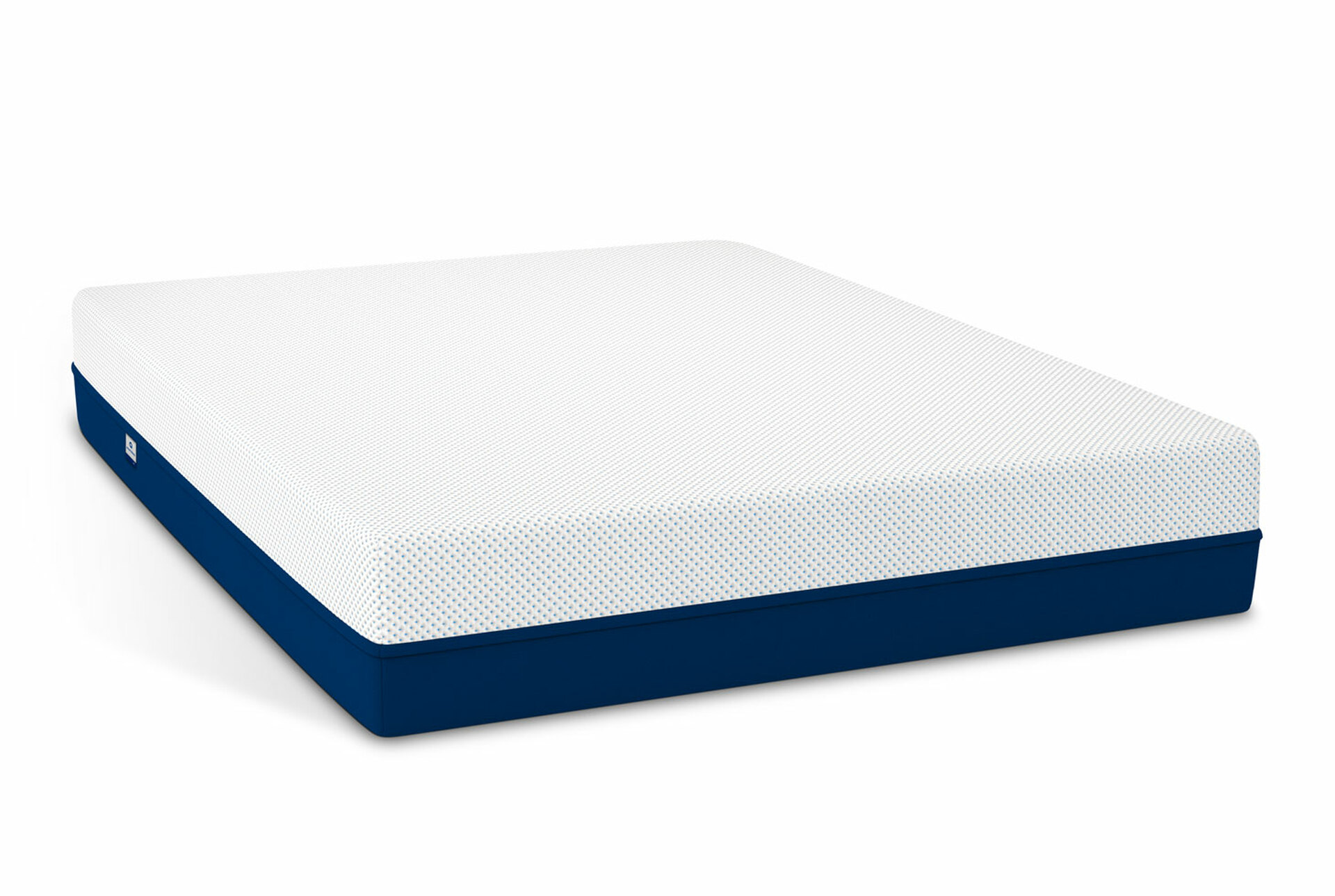 Highlights
- #1 mattress in a box in the USA
- 14000+ happy customers
- Tailored to adapt to most body types and comfort
LABOR DAY SALE $450 OFF ANY MATTRESS.
The best hybrid for couples and back sleepers
The mattress is one of Amerisleep finest models. It can accommodate a wide range of body types and sleeping postures. AS3's medium is an excellent choice for those seeking middle-of-the-road stiffness, especially the bonus mattress for back sleepers (check the best selling mattresses for back sleepers).
Side and heavy sleepers can check the Amerisleep ultra-soft AS5 (check 10 great mattresses for overweight people).
The Amerisleep AS3 mattress is built entirely of foam and has 4 layers. The AS3 offers a medium firmness (check the top rated medium firm mattresses).
The poly foam layer beneath the memory foam comfort layer should provide a suitable balance of support and stress alleviation.
The comfort layer collaborates with the transition and supporting layers, which are getting progressively firmer, to give uplift, stability, and softening. Thanks to strategically placed cutouts for tailored support, the central layer of Affinity foam with HIVE® technology makes sure the mattress feels soft or firm as necessary.
The eco-friendly production of mattresses is devoid of all toxic materials and contaminants.
Refreshing covers on top wrap make the mattress more breathable. In addition, the Refresh Cover is deliciously cool to the touch since it absorbs heat from your skin thanks to a fiber with incredibly high energy transfer characteristics.
The AS3 is constructed of 3 inches of Bio-Pur foam, which responds to pressure very slowly. For pressure reduction and body shaping, this layer will let the sleeper somewhat descend into the bed giving a deep unimaginable sleep.
After a comfort layer, the hive transition layer takes over the mattress. It grants the bed some bounce so the sleeper won't feel immobile when changing positions.
Bio-core foam layers develop an ideal foundation for the whole mattress. In expansion, it lends AS3's base considerable durability and gives it shape.
The plant-based Bio-Pur substance keeps you cool throughout the night.  Its open-cell structure allows for more ventilation, which results in cooler sleep, less sweat, and a reduction in twisting and rolling.
The hybrid model offers active pocketed coils and foam layers that promote sleep and elevate you into a healthy alignment while supporting your body. In addition, the presence of firm coil edge support prevents unnecessary falls.
Moreover, using bio-pur technology in the mattress improves soothing pressure point relief.  It helps your body with added support for the legs, pelvis, knees, chest, and head while lying down on it, aiding comfort to every curve of the body.
In a nutshell
The mattress is great for memory foam lovers. The bio pur foam layers with bouncy pocketed coils are great for perfect cool sleep. The individual coils lead to extra air flow, while the spring layers add durable support. With 20 years of warranty and 100 days night trial, the mattress is a valuable piece to try on.
Leesa Original Mattress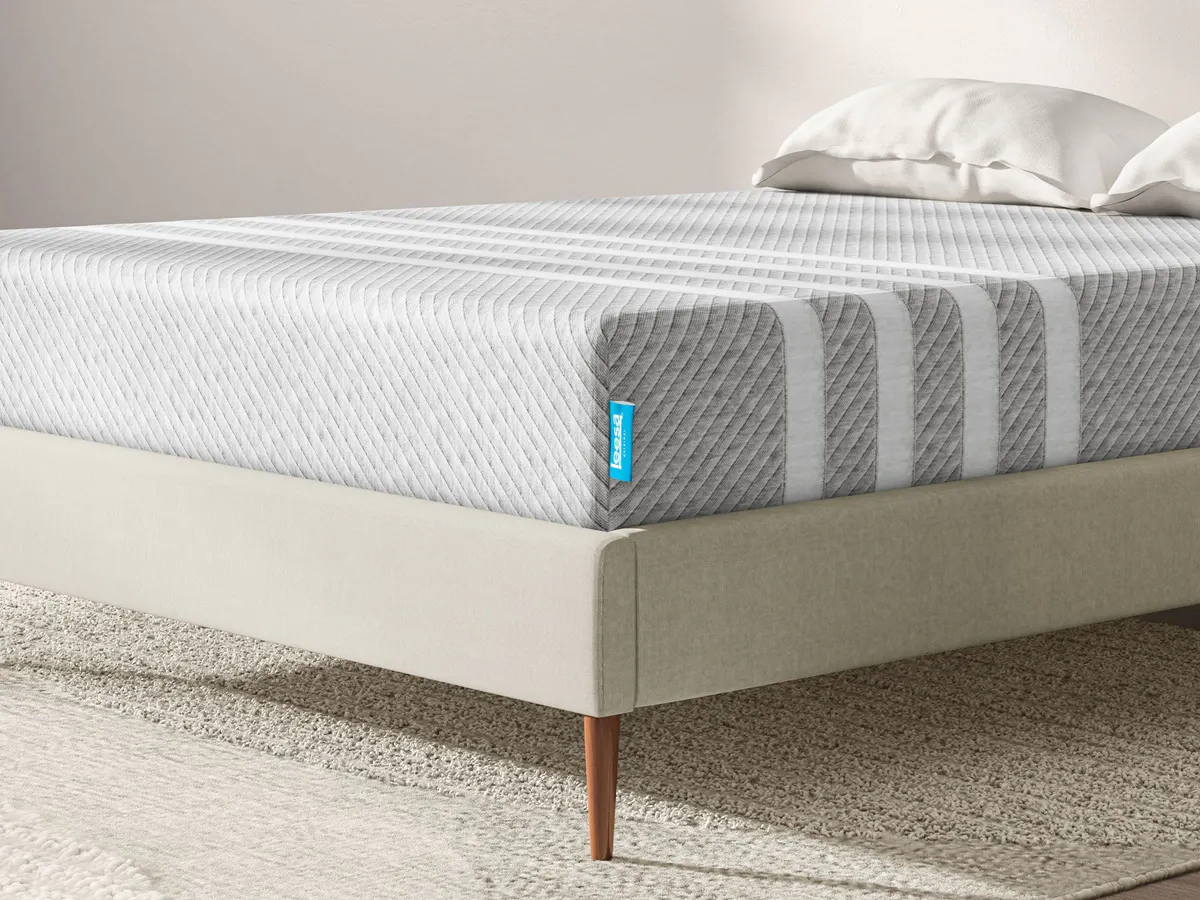 Highlights
- Soft and breathable
- Memory foam
- Comfort and support
Save up to $820 on Leesa Mattresses
Best mattress for side and hot sleepers
Now you can upgrade the level of your sleep with the comfort and support of lessa mattresses. Its spectacular 3-layer construction design is flawless for a side sleeper (check the top rated mattresses for side sleeper) to experience the coolness and pleasure of this highly formulated Lessa mattress.
To enjoy the natural organic moisture-wicking properties with targeted hip and shoulder support, check out the lessa legendary mattress.
Its 1st layer is beautifully embellished with 2″ Cooling Foam layers. The temperature remains constant as your body makes contact with these cooling layers. So, the extra heat from your body will be carried away and trapped in the middle of the mattress, where it won't disturb you (check the top rated cooling mattresses for hot sleepers).
The mattress is breathable with a handsome amount of the hug and bounces you desire from a bed are provided foam while you sleep cool.
The second part of Contouring Memory Foam blends pleasingly to reduce the strain on your lumbar, hips, and shoulders while flawlessly contouring your body. Back sleepers will value Leesa's comfort and mild pressure relief relaxing the muscles. It cushions the lumbar region and maintains neutral postural stability.
The final layer is of core support foam base. All body shapes and sleeping postures are supported and durable by the foam foundation layer. A valuable remedy to minimize all sorts of shoulder hip aches.
However, It rates 5-7 out of 10 on the firmness scale. It was a comfortable mattress with the ideal amount of "sink" that wasn't overly soft or too firm.
In a nutshell
The pricing of this all-foam mattress is incredibly reasonable, which is wonderful for frugal buyers. Its absorbent foam layer has fantastic cooling properties, a nice addition for
hot sleepers
. The mattress might be perfect if you love all foam memory feel with good bounce.
Bear Original Mattress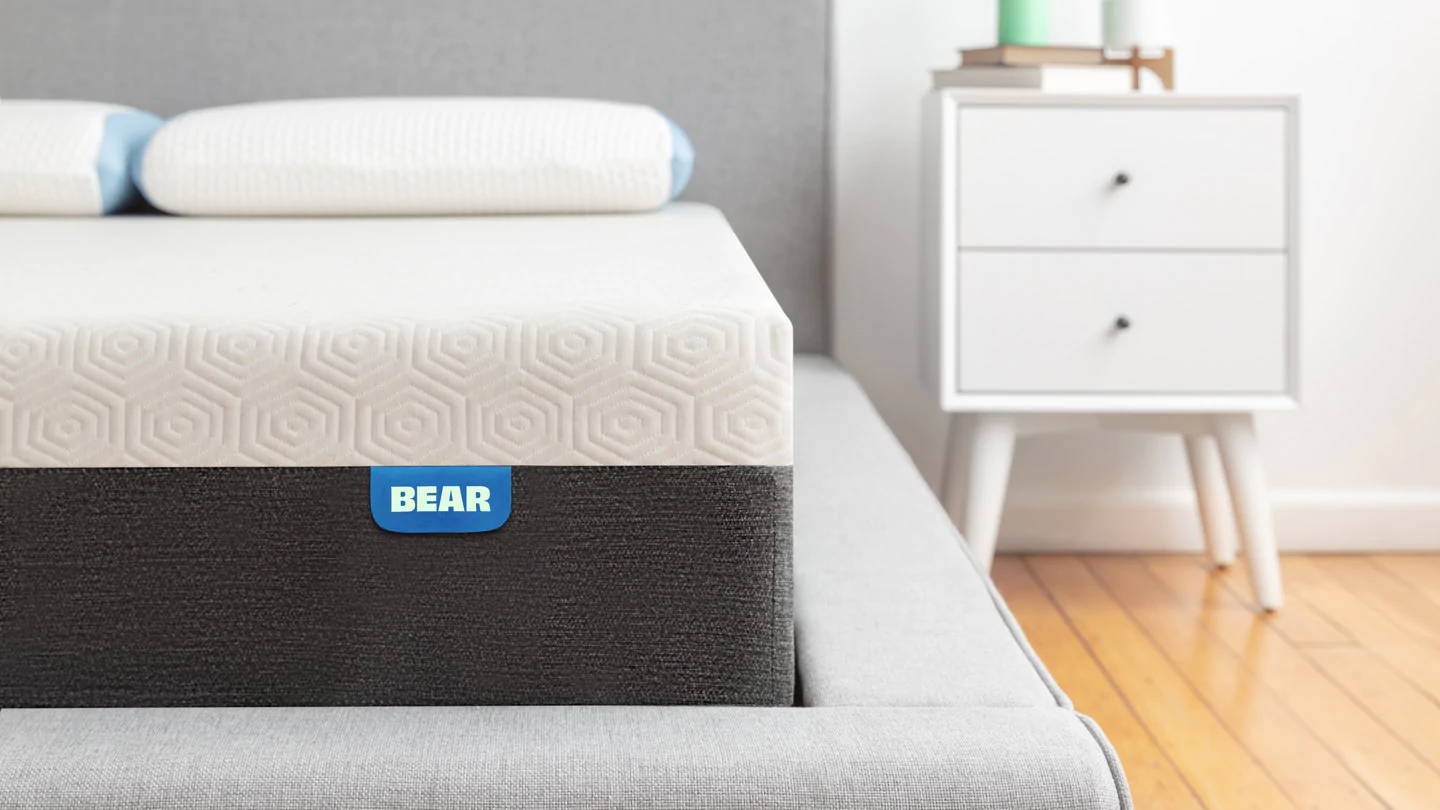 Highlights
- Great cooling
- Comfortable
- Made in USA
Special offer: Free Shipping with Our Discount Code
For hybrid and All foam lovers
The bear original comes in both hybrid and all-foam mattresses (check the best selling hybrid mattresses). The bed is made for athletic rehabilitation, so people who lead active lives while they sleep can find it beneficial.
The All foam mattress is made from dynamic beer foam. It provides your body with a certain level of assistance. Additionally, combination sleepers can enjoy decreased motion transfer as enclosed coils and peripheral border reinforcement, reducing sleep disruption.
The top layers of both the hybrid and all foam come with two layers of cooling memory gel memory foam. It wicks away body heat and ensures cool comfy sleep. In addition, it reduces the pressure improving spinal stability for an ache-free rest.
It is enveloped with a breathable Quilt Cover with a Sleep Recover layer driven by Celliant that aid in healing and overall wellness while you sleep on a bare mattress.
The mattress adapts to the shape and sleep position of the users. Its flexible and resilient foams conform to the curve of your body. Avoid putting the onus on your shoulders, hips, or elbows in any sleeping posture.
The hybrid variant may provide additional ventilation for people who get hot throughout the night as they sleep. This improved breathability of the hybrid mattress may be significant to certain people as air can move in the coils quickly.
Their open-cell structure gains a great deal of air circulation that helps you stay cool while you sleep. It surplus you with the ideal ambiance for sleeping pleasantly.
Its all-foam mattress is supported by a High-Density Support Foam that offers enduring toughness and durability.
In a nutshell
 It's a fantastic alternative for someone with back discomfort because it combines assistance and pressure alleviation. The mattress is excellently kept cool by the Celliant cover.
What Is The Best Mail-Order Mattress?
Online mattress orders are considered to mail-order mattresses. When you order a mattress, you have many questions about whether it will be delivered in excellent condition. Or whether it would have all the specifications it had promised. Despite being of the same quality, if not superior, mail-order mattresses are typically cheaper than mattresses bought in stores.
Although many can be purchased online, memory foam, latex, hybrid, and innerspring are among the most famous mail-order mattresses. The Nectar mattress, Helix Midnight mattress, and Dream cloud mattress are a few of the greatest mail-order mattresses.
How Good Are Mattresses That Come In A Box?
Mattresses that come in boxes are equally as long-lasting as regular mattresses. They share similar components like latex, gel foam, and memory foam in their construction. Even mattresses with innerspring can be rolled up and shipped in a box. In terms of mattress diversity, mattress-in-a-box producers have found the ideal balance.
There are enough possibilities to satisfy various needs and preferences, but only a few, so it becomes difficult to narrow down your selections. Regarding price, mattresses in a box stand out, making them a perfect choice if you want to save money and avoid the hassle of searching for the ideal mattress at a store.
How Long Do Bed-In-A-Box Mattresses Last?
Mattresses that come in boxes and those that don't are typically for eight years on average. A mattress in a box's durability mostly depends on the quality and materials. Still, like many other mattresses, these are just as resilient as conventional mattresses, which endure between 7 and 10 years. It will last longer if the quality is higher. With a 7 to 9 years lifespan, high-quality memory foam mattresses top the list, outlasting hybrid or innerspring mattresses lasting only 5 to 6 years.
Can A Mattress In A Box Go Back Into The Box?
Mattresses for beds in a box are first compressed with a big machine and then rolled to fit. The mattress cannot be placed back into the box once it has been unrolled and unwrapped. One person cannot handle the mattress' compression, and even if you tried, you could not fit the mattress inside the box.
Conclusion:
There are plenty of fantastic mail-order mattresses available right now. Online mattress shopping gives you access to a wide range of possibilities and will ship the bed of your choice right to your doorstep.
The most innovative sleep technology, including plant-based memory foam, cooling hybrids, and organic latex, is now accessible in online mattresses. Select wisely and give your sleep a comfortable experience.