Can You Use a Mattress Pad to Make a Bed Firmer?
We all need a comfortable night's sleep after a long and busy day, and we expect our bed to provide this comfort so that our bodies can recover fully. Everything around us is improving as time passes, including bed linen. Just step into a bed linen store, and you will see how far bed linen has come and the variety that is now available. In this article, we'll discuss whether you can use a mattress pad to make a bed firmer and other alternatives that work better.
Most mattress pads are too thin to make a bed firmer. Instead, use a thicker mattress topper to increase the firmness of the bed. Alternatively, try flipping the mattress regularly, replace the outer layers of the mattress, change the foundation, add a sheet of plywood, place the mattress on the floor, avoid dampness, and maintain optimum room temperature, to make a mattress firmer.
A mattress pad is a thin pad made of a specific material that is placed on top of your mattress to enhance its comfort level. It provides extra cushioning, protection, and softness. A mattress pad is commonly attached to a fitted sheet or has straps to secure it on top of the mattress. Its primary purpose is to provide protection such as waterproofing or prevention of stains, sweat, and damage, in order to prolong the lifespan of your mattress.
What is a Mattress Pad and Can It Make a Bed Firmer?
Mattress pads are made to improve overall sleep and add a luxurious feel and softness to any bed. They can be made of wool, latex, feathers, and more, but are structurally too thin to make an existing mattress firmer. Their primary goal is to protect your mattress against moisture, stains, and dirt, and to make your mattress softer and more comfortable.
A mattress pad cannot make a bed firmer because it is not thick enough to do so. Use a mattress pad to add extra comfort and protection to a mattress.
If you want to keep your old mattress firm and intact, you shouldn't go for a mattress pad. You should instead choose a mattress topper like this because it is thicker and is basically an upgraded version of a mattress pad. Mattress toppers are placed on top of the mattress to provide extra support and comfort to the mattress, but a topper will also add extra firmness. If you would like to know how to prolong the life of your topper or pad, check out our step-by-step guide on how to protect a mattress topper or mattress pad.
Should You Use A Mattress Topper vs. a Mattress Pad to Increase Firmness
Both Mattress pads and toppers serve the dual purpose of protection and added comfort. While mattress pads add a plush layer to your bed as explained in our article about putting a mattress pad on a foam mattress, mattress toppers add a thicker layer on top of your mattress and enhance the feel, firmness, and quality of your bed.
For a noticeable increase in firmness, comfort, and support, use a mattress topper. A mattress pad will only provide extra softness and protection.
Deciding to buy either a mattress topper or mattress pad will depend on the condition of your existing mattress - how worn it is, and the structure of the mattress. You will need a mattress pad like this if the mattress is very firm, to soften it up a bit while protecting it from stains. However, choose a mattress topper over a pad if the surface of your bed is lumpy, as we explain in our article about how to choose a mattress topper for a lumpy mattress. Mattress toppers like these are better for those looking to increase the firmness of a mattress.
Below are 3 examples of mattress toppers that will make your bed firmer:
If you or someone you know is using an air bed in their home, they might want to consider using a mattress pad or topper on that bed as well. Be sure to take moment to find out how long do air beds last to ensure you know how to maximize your air bed's lifespan. Additionally, you might find interest in these 10 ways to lift an air bed off the floor. Be sure to check that article out too.
Other Tips to Make a Bed Firmer besides using a Mattress Topper
You can make a regular mattress firmer without replacing it entirely. Not having a firm enough mattress can cause all sorts of problems for sleepers, such as not getting the right amount of spinal support and pressure relief needed for a comfortable night's rest.
Some tips to make a bed firmer without using a mattress topper include flipping the mattress regularly, replacing the outer layers of the mattress, changing the foundation, adding a sheet of plywood, placing the mattress on the floor, avoiding dampness, and maintaining optimum room temperature.
Firmness is highly beneficial, as it determines things such as how easily the sleeper can move around, spinal alignment, and pressure relief for joints. This article from Healthline, explains how to tell if your spine is misaligned, and what to do about it. You should also take a look at our guide to orthopedic mattress materials to find some additional tips and tricks and our guide to orthopedic mattress sizes can help you find a perfect mattress for your needs.
Thickness may also prove to be essential for people who weigh more because they need more support. Other factors are more to do with preference, including density, and how much material you want to be sleeping on and possibly sinking into. We go into more detail about this in our mattress topper density guide. However, thickness does not necessarily relate directly to sinking deeper into your mattress topper. It can also mean there are more transition layers and a solid support layer making up the foundation and adding to joint and spinal support. As a matter of interest, read this article about how your sleep position affects your spine, by Coastal Orthopedics.
If you are not sure about which mattress topper to buy you can actually test them out. Many brands offer a lengthy trial period, which allows customers to test their purchase for a few months to see if it is suitable. If not, the buyer can easily return it to the manufacturer for a full refund or an exchange. Avocado green mattress toppers, for instance, allow you a whole year's sleep trial.
However, mattress toppers might be an expensive choice to make your regular mattress firmer. Thankfully, there are some budget-friendly ways to make your mattress firmer without a mattress topper. Here they are:
Tip 1. Flip Your Mattress
Mattresses tend to sag with age. Flipping your mattress will make it feel more comfortable, because it ensures that there is no sagging and compression in the areas that are slept on the most. But be aware that most modern-day mattresses cannot be flipped unless specified to be"flip-friendly" or "flippable" mattresses like this two-sided mattress.
Tip 2. Replace The Layers of Your Mattress
In certain cases, your regular mattress may lose its firmness due to some damaged layers. This might be a bit more complicated, as not all manufacturers make their product with easily swapped out layers or removable covers like Foamite does, but many do offer these types of services. If the layers are worn, it would be better to replace them with something like this Brentwood bamboo replacement cover.
Tip 3. Change The Foundation
Your bed base plays a big role in the lifespan of your mattress. The box spring or platform your mattress lays on, reinforces the mattress to reduce pressure, but over time it will wear out, losing its strength and support. Therefore, it's standard practice to replace your box spring with one like this after prolonged use, and it's usually more affordable than buying an entirely new bed. In our article about how tall a box spring is, we provide tips on how to choose the right box spring height for your bed.
Tip 4. Add a Layer of Plywood
Adding a layer of plywood from a supplier like woodsheets.com, between your existing mattress and box spring or bed frame, is an excellent low-cost option to take the strain off the mattress. The plywood adds a supportive and even base layer that will help firm your mattress up. However, this plywood layer can also reduce airflow, which could cause mold to grow, especially if your mattress is made of foam. Try drilling a few holes through the plywood with a drill like this, to allow for air movement.
Tip 5. Put Your Regular Mattress On the Floor
Putting your mattress directly on the floor can create an even and solid support base for the mattress, resulting in a firmer structure. However, while this option is easy, it might reduce airflow, which can lead to less effective temperature regulation. Also, if you decide to move your mattress to the floor, make sure you invest in a waterproof mattress protector like this to protect your mattress against dust, dirt, spills, and general wear-and-tear.
Tip 6. Avoid Dampness
Your bed can become soft from absorbing moisture in the air. This is common in humid areas or if you live close to the beach. If you think this might be the problem, just take your bed and lay it in the sun, and let it dry out for the day. This will not only firm up your mattress, but the sun will also kill off bacteria, mold, and germs.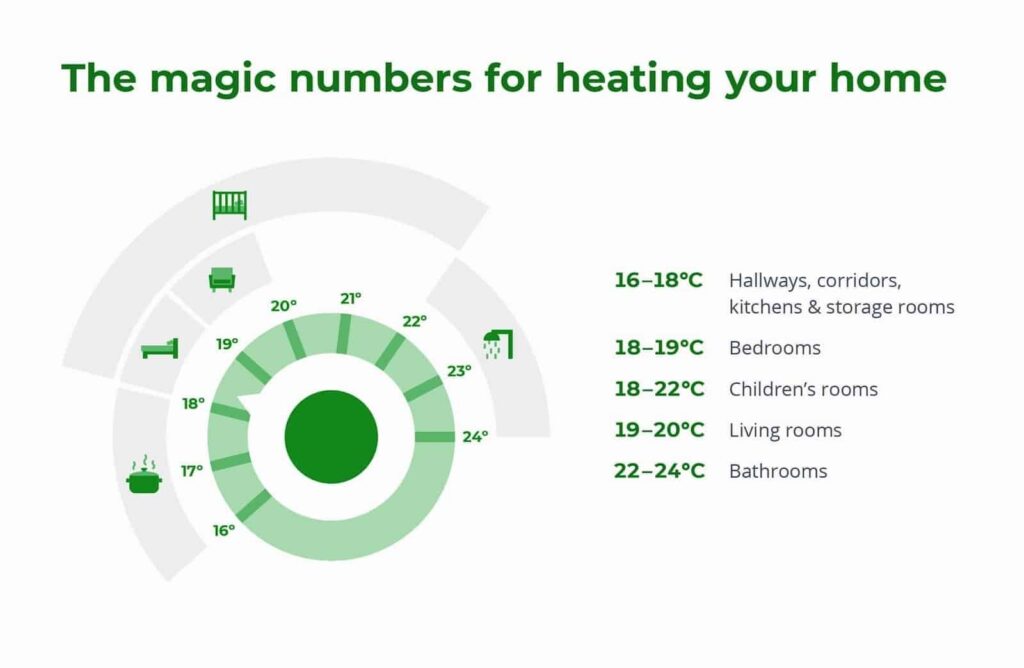 Tip 7. Maintain Optimum Room Temperature
Some materials such as memory foam or airy polyurethane foam, are temperature sensitive, meaning the temperature of your room can affect their firmness. Heat will cause the material to expand, thus rendering it softer. For this reason, If you're sleeping on a memory foam mattress, try to keep your room as cool as possible or invest in a modern memory foam mattress designed with cooling gel technology like this, to prevent heat retention.
If you're in the market for a new mattress, however, be sure to do your homework. You will find a lot of helpful information on this website including these tips for choosing an orthopedic mattress for sciatica pain. So be sure to check these out as well before making any purchases.
Disclosures
This website is a participant in the Amazon Services LLC Associates Program, an affiliate advertising program designed to provide a means for us to earn fees by linking to Amazon.com and affiliated sites.