Some people have medical conditions that prevent them from sleeping on a standard mattress, which is why orthopedic mattresses come in handy. The issue is that orthopedic mattresses are costly. However, there are some situations where health insurance, such as Medicare, will pay up to 80% of the cost of an orthopedic mattress. So, if you're wondering whether medicare will pay for an orthopedic mattress, the answer is yes. Keep reading to learn what the nuances are and how to get reimbursed. 
Medicare will pay for an orthopedic mattress if it is medically required and has been prescribed by a physician if the bed qualifies as durable medical equipment (DME), and if it is to be used by a person recovering from an accident, a medical condition, or has a disability. For Medicare to pay for an orthopedic mattress, get a doctor's note, submit the doctor's note to Medicare, and buy a mattress from a Medicare-approved mattress supplier. 
3 orthopedic mattresses we recommend for everyone
Read our article about orthopedic mattresses are covered by insurance to learn more about the criteria necessary for this cover.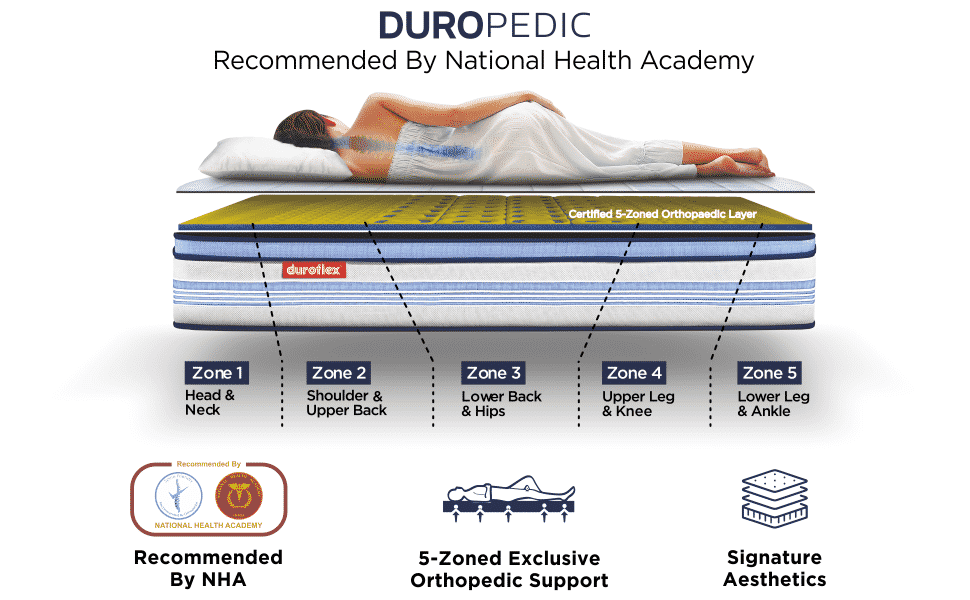 Reasons Medicare Will Pay For An Orthopedic Mattress
Only specific types of beds and mattresses are eligible for Medicare coverage, which is usually determined by your doctor's prescription and diagnosis. By reducing pressure and improving spinal alignment, an orthopedic mattress can provide better comfort and reduce the risk of further complications for persons with certain medical issues. An orthopedic mattress is regarded as medically necessary if you have a medical condition that requires proper body alignment, or if you need to maintain a specific posture to ease the discomfort that isn't possible on a conventional mattress. Arthritis and sciatica are two such conditions. 
Medicare covers orthopedic mattresses for people suffering from conditions such as arthritis and sciatica.  
Conditions that would warrant Medicare reimbursing part of the cost of an orthopedic mattress are:
1. Arthritis
Arthritis is a medical condition characterized by severe joint pain and inflammation. Arthritis patients find it difficult to sleep on a mattress that does not provide adequate support for their bodies. Pressure on joints is increased when sleeping on a conventional mattress that is sagging or not supportive enough. Orthopedic mattresses like these can help relieve pain and prevent pressure on joints by providing optimal support. Read our orthopedic mattress materials guide to learn how the various layers of an orthopedic mattress contribute to supporting a resting body and maintaining a neutral spine. 
According to medicare, Arthritis is considered a medical condition that requires the use of an orthopedic mattress, and they will reimburse the patient if they provide a doctor's note declaring that the mattress is medically necessary for the patient's condition. This orthopedic mattress would assist someone with arthritis because it has several supportive layers and a Duraflex coil edge.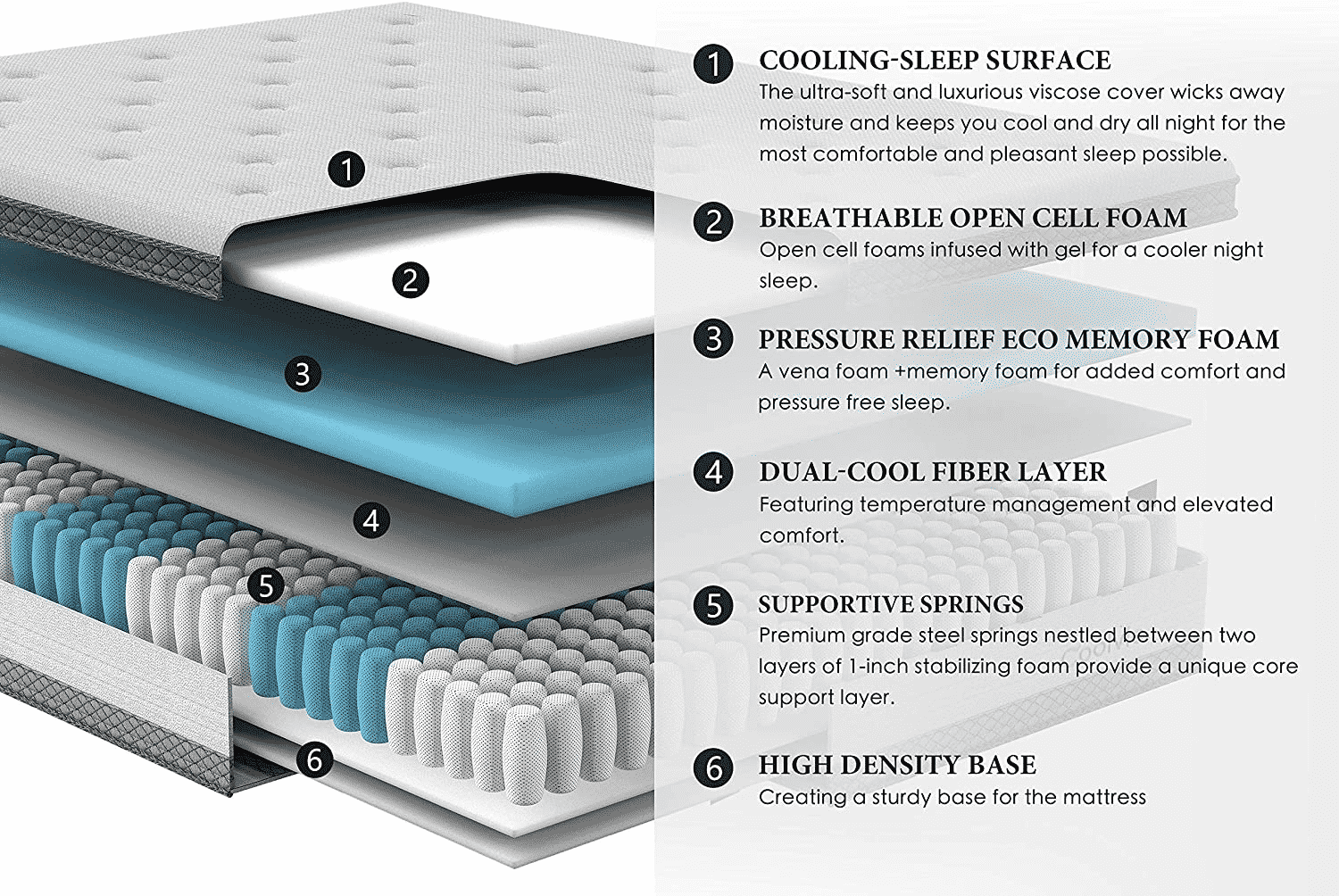 Take a closer look at what each of the orthopedic mattress layers is used for in our related article.
2. Sciatica
Sciatica is a term used to describe pain caused by pressure on the sciatic nerve, which can be acute for a few weeks or result in a long-term condition. Choosing an orthopedic mattress like this with a firmness level that is appropriate will help relieve pressure on your back and promote the best postural alignment possible. Memory foam orthopedic mattresses are recommended by doctors for sciatica pain because they relieve strain on the back and nerves, which is the main cause of sciatica. 
An orthopedic mattress is covered by Medicare because sciatica is considered a good enough reason for needing an orthopedic mattress. Read our article about choosing an orthopedic mattress for sciatica pain, for more information about the various mattress choices available to you. This orthopedic mattress would comfortably support someone with sciatica because it has pressure relief eco-memory foam. 
You also might find interest in our related articles explaining what to do if an orthopedic mattress hurts your back and finding an orthopedic mattress for heavy people.  Be sure to check those out too.
How To Get A Medicare-approved Orthopedic Mattress
Orthopedic mattress coverage is not available to everyone with Medicare coverage. You'll want to make sure the mattress is designated as durable medical equipment (DME). It must be an important part of a patient's needs in order to be classified as durable medical equipment. 
To have an Orthopedic mattress covered by Medicare, get a prescription from a physician, submit this to Medicare, and obtain the mattress from a Medicare-approved supplier.
Only a doctor can determine and confirm that an orthopedic mattress is medically required. It must also meet five additional criteria in addition to the DME certification: 1) it is only used for medical purposes, 2) it can withstand frequent use, 3) only a sick or injured person would find this useful, 4) it will be used at home, 5) and a three-year minimum useful life expectancy is required.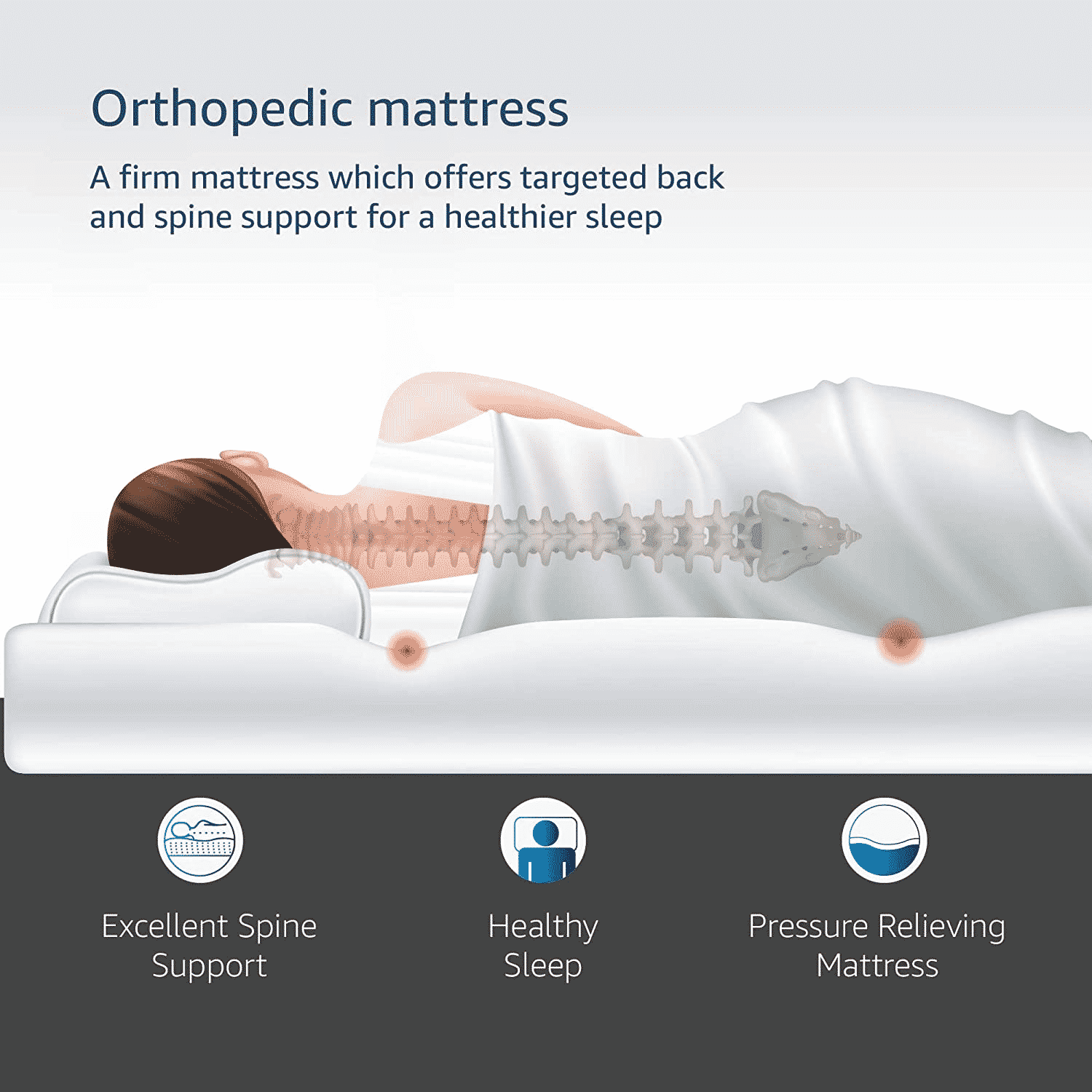 You might also find interest in learning how to find an orthopedic mattress for scoliosis. Be sure to take a look at our related article to find out more. Also, if you ever wondered what the difference is between an orthopedic mattress vs. a regular mattress, be sure to read that one too.
Here we explain the steps to having your orthopedic mattress covered by Medicare:
Step 1. Get A Doctor's Note
The first step in obtaining a Medicare-covered orthopedic mattress is to obtain a doctor's recommendation stating that you have a medical condition that necessitates the use of an orthopedic mattress to ease discomfort and improve your health. In other words, a doctor's note is required to demonstrate that the mattress is a medical necessity and is needed for recovery from physical conditions.
Step 2. Submit The Doctor's Note To Medicare
Once the patient receives a doctor's note proving his or her health condition and the requirement for an orthopedic mattress as part of the treatment plan, it must be submitted to Medicare for consideration. Medicare will review the request to determine whether the patient is eligible for orthopedic mattress coverage. According to the Medicare website, Medicare will cover 80% of the cost of an orthopedic mattress if the request is approved.  
Step 3. Obtain The Mattress From A Medicare Approved Supplier
The final step in receiving a Medicare reimbursement for an orthopedic mattress is to purchase it from a Medicare-approved mattress retailer. Check the list of Medicare-approved suppliers with this search function on their website, because Medicare will only cover mattresses purchased from suppliers on this list. Below we provide more information on Medicare-approved suppliers.
Medicare-Approved Mattress Suppliers
It is important to acquire a medical mattress from a Medicare-approved provider if the mattress is to be covered by Medicare. Fortunately, the Medicare website provides a supplier directory to help you identify approved suppliers in your area. 
Examples of Medicare-approved mattress suppliers are Tomorrow Health, DMG Wellness Inc, Revive Medical Supplies, Vermont Medical Supply Inc, and Hometown Medical Supplies. Other respectable orthopedic mattress suppliers exist, however not all of them are covered by Medicare.
Here is a list of Medicare-approved Mattress Suppliers:
Supplier 1. Tomorrow Health
Tomorrow Health sells orthopedic mattresses and is a well-known Medicare-approved mattress provider where you can get the orthopedic mattress you require for your health condition. You can find Tomorrow Health listed among the Medicare-approved suppliers listed on the Medicare website through their recently launched search engine.
Supplier 2. DMG Wellness Inc. 
DMG Medical Supply is a popular supplier of medical equipment in Los Angeles, California.  They are a Medicare-approved mattress supplier and will cover part of the cost of your orthopedic mattress provided you comply with their regulations. DMG are committed to providing medical equipment of the highest quality and offering competitive prices. They also provide a large variety of other medical equipment.
Supplier 3. Revive Medical Suppliers
Revive Medical Supplies, a Medicare-approved orthopedic mattress supplier, offers a wide selection of DME and custom mobility equipment for people that suffer from various physical conditions and that have challenges regarding mobility. 
Will Medicare Pay For A Tempurpedic Mattress? 
A Tempur-Pedic mattress is an excellent choice for people who have back or spinal ailments. A Tempur-pedic mattress is made to support your spine and relieve pressure. 
​​Medicare will pay for a Tempur-pedic mattress because this type of mattress qualifies as DME and can be medically prescribed by doctors for patients with back and spinal ailments.  
A Tempur-pedic mattress will conform to the shape of the body, maintain spine and neck alignment, and prevent pressure points from developing. As a result, it might be prescribed by a doctor. Read our article that compares an orthopedic mattress vs. a Tempur-pedic mattress to decide whether this type of mattress will be suitable for you.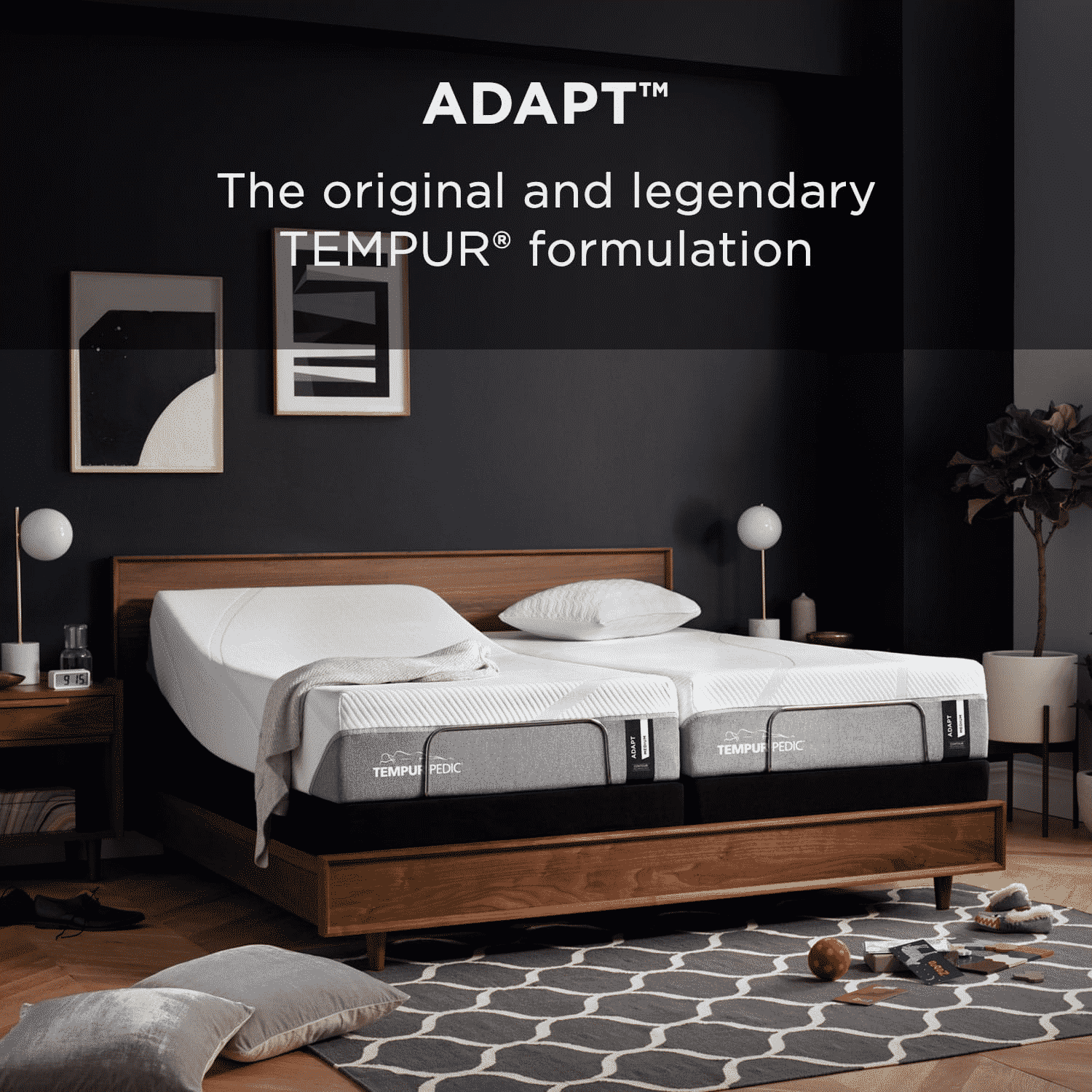 You might also be interested in our comparison guide to an orthopedic mattress vs. a Posturepedic mattress. Be sure to take a look at that article too for more information. 
Is A Pressure Relief Mattress Covered By Medicare?
Pressure relief mattresses are medically prescribed for immobile patients or those who are bedridden due to an injury. The pressure on the patients' skin and joints increases as a result of their lack of motion, resulting in pressure sores. Read our article on the benefits of using an orthopedic mattress to learn more about how they reduce pressure on joints. 
Medicare will pay for a pressure relief mattress because this type of mattress meets all of the coverage requirements. It is exclusively used by patients and for medicinal purposes. All the patient needs is a medical prescription or proof of their reliance on this type of mattress for their recovery.
Examples of Pressure Relief Mattresses