Orthopedic mattresses are mattresses that are specially designed for people suffering from various physical conditions and need extra neck, back, and joint support. Finding an orthopedic mattress that is suitable for any specific needs can be quite challenging especially if the person sleeping on it is heavier. With their numerous designs and various benefits, it is important to know exactly what to look for before going out and buying one. In this article, we will explain how to find an orthopedic mattress for heavy people by considering all the factors that affect your decision.
To choose an orthopedic mattress for heavy people, ensure that the mattress is at least 14 inches thick, has a dense-foam core, strong edge support that maximizes durability, and has a medium-firm surface. An orthopedic mattress with zoned support can further improve comfort and enable couples to sleep together.
An orthopedic mattress is most definitely an investment so it should be the perfect one for your needs, for as long as possible. Read our article that looks at whether orthopedic mattresses are covered by insurance to see if you could get your purchase or part of it, reimbursed to you. 
These mattresses are constructed of various materials as we discuss in our orthopedic mattress materials guide, and have various thicknesses especially for heavier people that weigh 230 pounds or more. It is important to note that the term 'heavier' refers to different body shapes and types and does not automatically mean overweight or obese. For a heavier body, the edge of the mattress has to be firm, it should allow for easy movement, it should offer pressure relief, and should help to regulate temperature. 
The importance of having a mattress that is comfortable and allows for a good night's sleep can not be emphasized enough. This article from the Center for Disease Control and Prevention explains how important sleep is for the healthy functioning of our bodies even more so if we are already suffering from high blood pressure and diabetes.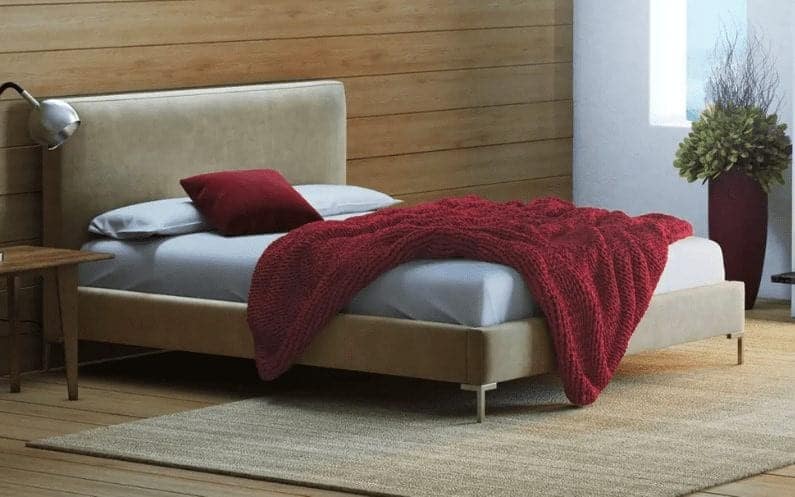 Here we list tips to consider when buying an orthopedic mattress that can hold a heavier weight:
Tip 1. Choose a Hybrid Mattress To Maximize Durability
A hybrid mattress which is made of a combination of memory foam, natural latex, and steel springs is more durable so that it can withstand the weight of a heavier person or a couple that has a combined weight of 400 to 500 pounds. Here memory foam adds comfort, natural latex is long-lasting and durable, and steel springs offer superior support for heavier people. A durable hybrid bed like this will help to distribute weight evenly and help to support the spine and joints. This article from the Journal of Sustainability discusses different mechanical improvements that enable mattresses to be stronger to support heavier people.
For more detailed information, make sure to read our related article explaining what each of the orthopedic mattress layers does for you.
Tip 2. Ensure That The Base Of The Orthopedic Mattress Is High-Density Foam To Maximize Durability And Support
Memory foam provides a more plush feel and, when combined with high-density foam, it will provide a surface that can hold the weight of a heavier person. High-density foam forms the base structure of orthopedic mattresses for heavier people but is frequently combined with other foams because it is too firm to use on its own. We discuss the density of foam in more detail in our article that compares orthopedic mattresses and high-density foam mattresses. A foam-based orthopedic mattress is able to conform to the shape of your body allowing for pressure point relief, which is particularly valuable for side sleepers and for sufferers of sciatica and other orthopedic conditions, as explained in this article from Healthline. We've discussed how to choose a suitable bed for such orthopedic conditions in our article on how to choose an orthopedic bed for sciatica pain.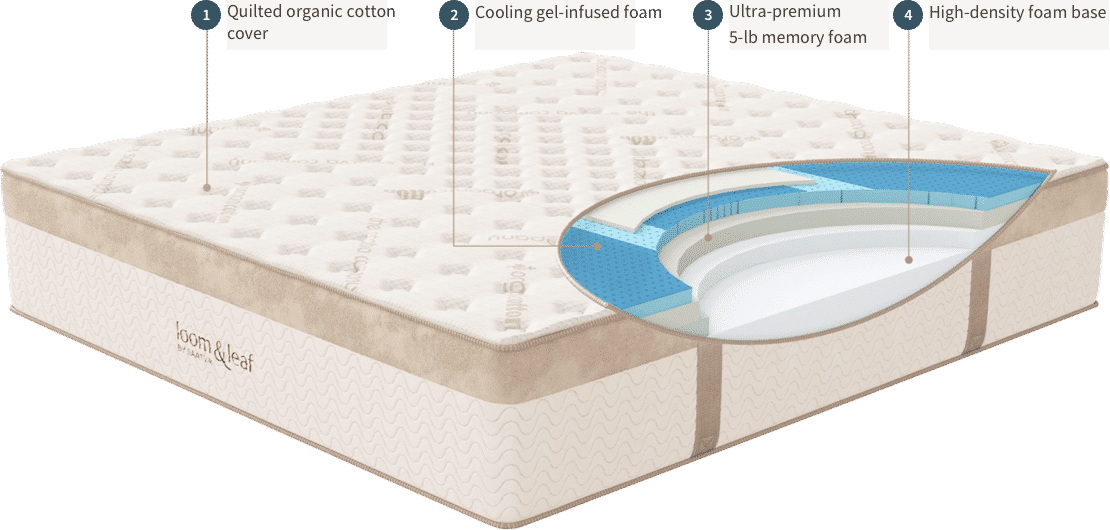 Tip 3. Read the Mattress User Guide to Determine the Right Foundation So That The Mattress is Supportive
For a heavier person to have a good night's sleep and experience the benefits of proper sleep, the mattress they are sleeping on must offer adequate support. Not having the support necessary to hold a heavy body could lead to restlessness, lack of sleep, and numerous health conditions. Along with a supportive mattress, you should also consider the base or foundation of the mattress. It is always a good idea to follow the user guide when it comes to the foundation of the mattress. Here's a metal foundation base that should work well for most mattresses. 
Tip 4. Choose a Medium Firm Mattress First, And Then Adjust Firmness
Although preferences regarding firmness are very different for different people, it would be a good idea for a heavier person to sleep on a mattress like this that has a medium to firm surface to ensure that they get the ideal support and pressure point relief necessary. In this article from the American Journal of Physical Medicine and Rehabilitation, it was found that choosing the wrong orthopedic mattress caused the worst sleep scores in a range of patients. That's why we want you to start with something that works for most people…chances are that you won't have special needs.
Tip 5. Don't Buy a Thin Orthopedic Mattress. Choose a 14" Thick Orthopedic Mattress Instead.
A heavier person should be aware of the fact that sleeping on a mattress that isn't thick enough could lead to the mattress compressing too much and the sleeper eventually resting on the foundation that the mattress is placed on. A 14" mattress like this is usually ideal for a larger or heavier person and 12" and 10" could be used as long as they are made from high-density foam which is more durable and supportive.
Tip 6. Latex, Cotton, and Wool Orthopedic Mattresses Won't Smell
Some mattresses are made of materials that give off an unpleasant gas smell- this is called off-gassing. We discuss this in more detail in our article about mattress topper smells. These smells are bearable but some people may be more sensitive to them than others. If this is the case then consider purchasing an eco-friendly mattress (usually made of natural materials like latex, cotton, or wool) suitable for heavier sleepers, as shown in this video.
You might also be interested in reading our quick comparison between orthopedic and latex mattresses to find out how different they just might be.
Tip 7. Choose a Mattress With Strong Edge Support
Strong edge support usually means that the orthopedic mattress is of better quality. A firm edge is not a prerequisite for a heavier person but will make getting in and out of bed easier and also means that the mattress is more durable and will last longer. When the edge collapses, then the mattress also starts sagging. 
Tip 8. Buy an Orthopedic Mattress With Zoned Support
If you notice that your initial symptoms (such as back pain) have become better but now you have new symptoms, you might need a mattress with zones. Some orthopedic mattresses like these offer zoned support which means that different areas of the mattress offer different amounts of support particularly in the center of the mattress where the heaviest part of the body will be. 
Tip 9. Determine If You Need A Responsive or Unresponsive Orthopedic Mattress
A responsive mattress means that the sleeper can move around with greater ease and doesn't sink into the mattress. A mattress that is unresponsive is usually made of memory foam which is slow to move back into its original shape after the sleeper has moved whereas a responsive mattress is referred to as "bouncy" and bounces straight back into its original shape when the person moves around. A hybrid mattress made from latex, foam and innerspring, will provide a responsive surface for a heavier person.
Tip 10. Different Mattresses are Better for Different Sleeping Positions
The way that we sleep plays an important role when it comes to choosing an orthopedic mattress for a heavier person. A side sleeper would be better off sleeping on a plush mattress that can conform to the shape of the body, and a back and stomach sleeper will need a mattress that is firmer to support the body. A combination sleeper will have to opt for a versatile bed like this, that is supportive with a plush surface, but that is suitable for their most common sleeping position.
Tip 11. Certain Orthopedic Mattresses are Better for Couples 
For heavier people sharing a bed, it is very important that their individual sleeping preferences are satisfied. This includes the amount of space available, comfort level, support, and temperature regulation. We explain a little more about this in our article about choosing an orthopedic mattress for an adjustable bed. It is also important that the mattress provides the correct support like this one does so that each person can stay on their own side of the bed instead of rolling towards each other due to compression of the mattress. These considerations are especially important if one or both of the sleepers are heavier. Zoned orthopedic mattresses designed for couples can help a heavy person sleep better (on their side) while their spouse sleeps happily on their half of the mattress.
Tip 12. Certain Mattresses are Better for Hot Sleepers
Heavier and larger people tend to feel the heat and sleep hotter. This can be aggravated when sleeping on foam mattresses so a hybrid option that is made out of natural latex and innerspring, would be better, due to its air circulating capability. A higher-quality foam or hybrid orthopedic mattress like this one will have a surface made of cooling material and will allow for air circulation, to counteract the natural tendency to heat up.
You might also be interested in learning how to find an orthopedic mattress for scoliosis. Take a look at our related article to find out more. Also, make sure to learn the difference between an orthopedic mattress vs. a regular mattress to find what works for you.
Additionally, you might be interested in reading our ultimate orthopedic mattress weight guide as well as our comprehensive guide about the differences between an orthopedic mattress vs. a Posturepedic mattress for more detailed information. 
What Is A Good Orthopedic Mattress For A 400-pound Person or a 500-pound person?
Finding a mattress that is suitable for a person weighing 400 pounds or more can be quite challenging. But if such a person knows what to look for, and what is available, then there is no reason why a person weighing this much shouldn't have a good night's sleep. 
To choose an orthopedic mattress for a 400-pound person or a 500-pound person, buy a mattress that is at least 14 inches thick, made with a dense foam core, and has a sufficiently high weight capacity. For example, a Helix Plus Mattress includes high-density foam and hundreds of spring coils, which offer support and durability for heavy people. 
Generally, the heavier a person is, the more dense and firm the mattress should be to support heavier weight and to be durable enough to last.
Here we look at two popular brands of orthopedic mattresses for people weighing up to 500 pounds:
Helix Plus Mattress
The characteristics that make a Helix Plus mattress a superb option for people weighing more than 400 pounds is its hybrid design that includes coil springs and different density foam layers that help to take the shape of the person sleeping on the mattress and relieve pressure. The layer of high-density four-pound foam is what stops the mattress from becoming saggy and adds to the level of comfort of this mattress.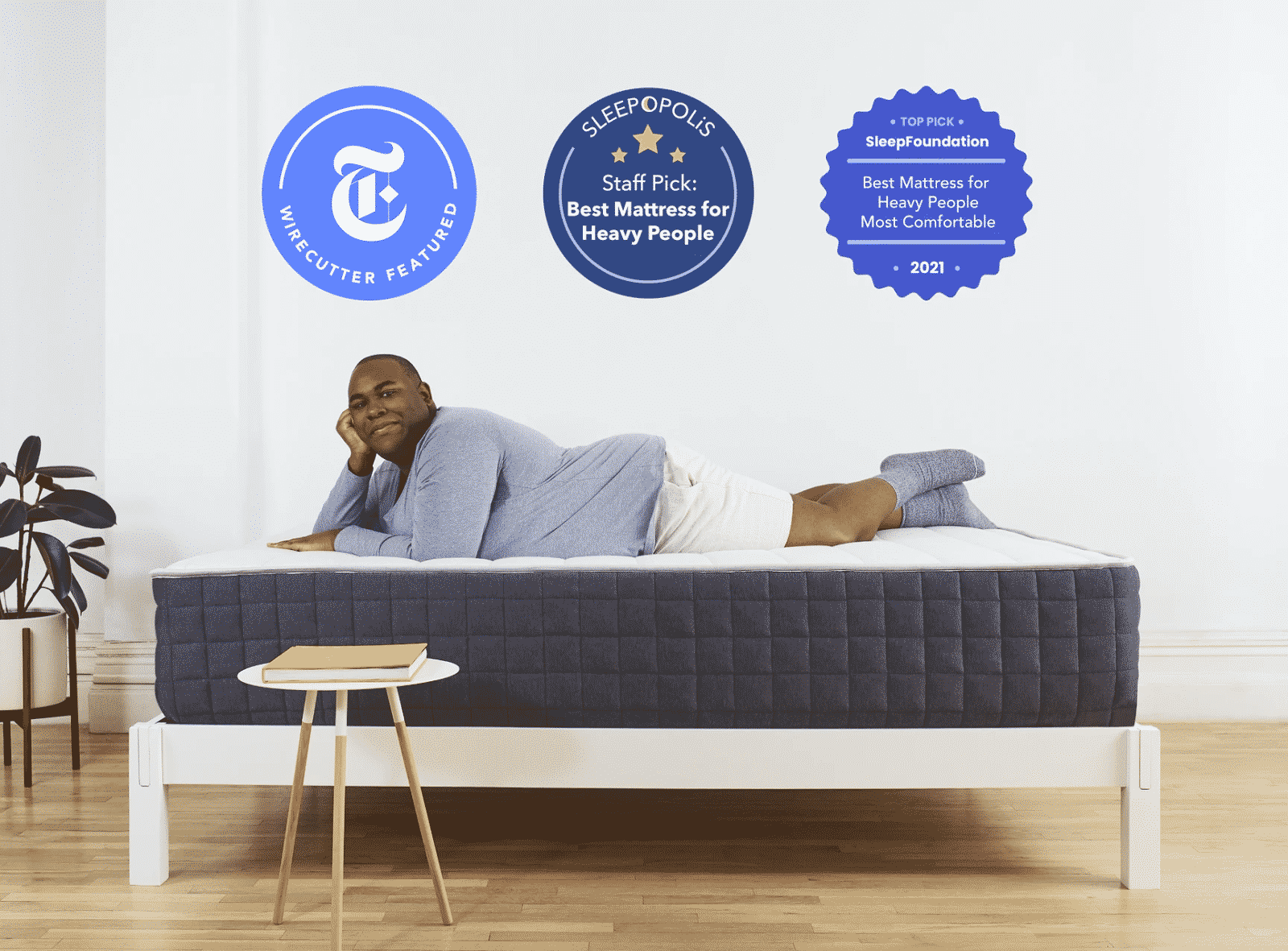 Dream Cloud Premier
Being a softer option, a DreamCloud Premier Mattress is suitable for people that prefer to sleep on their sides. This mattress is made up of a double row of durable encased coils covered by a dual layer of memory foam – one that acts as a layer of support for your body and stops the transfer of motion, and the other contours to the curves of your body. A signature layer of "cloud-like" memory foam over the surface of the memory foam layers adds an extra layer of luxurious comfort. This is covered by Mongolian cashmere for its moisture repelling and cooling qualities. The design of this bed means that your spine stays in a neutral position while the heavier parts of your body are relieved of pressure.