An orthopedic mattress is a mattress that is specifically designed to help support the back, neck, and joints. An orthopedic mattress also evenly distributes body weight to avoid the buildup of pressure that causes body aches and back pain. In this article, we'll discuss if you should choose an orthopedic mattress you can flip, and when it might be necessary.
Orthopedic mattresses you can flip are typically two-sided so that they can be flipped over. More common orthopedic mattresses are one-sided and cannot be flipped over, but should rather be rotated horizontally so that the foot and head are alternated. 
Read our orthopedic mattress price guide for tips to help you choose the right one for your needs.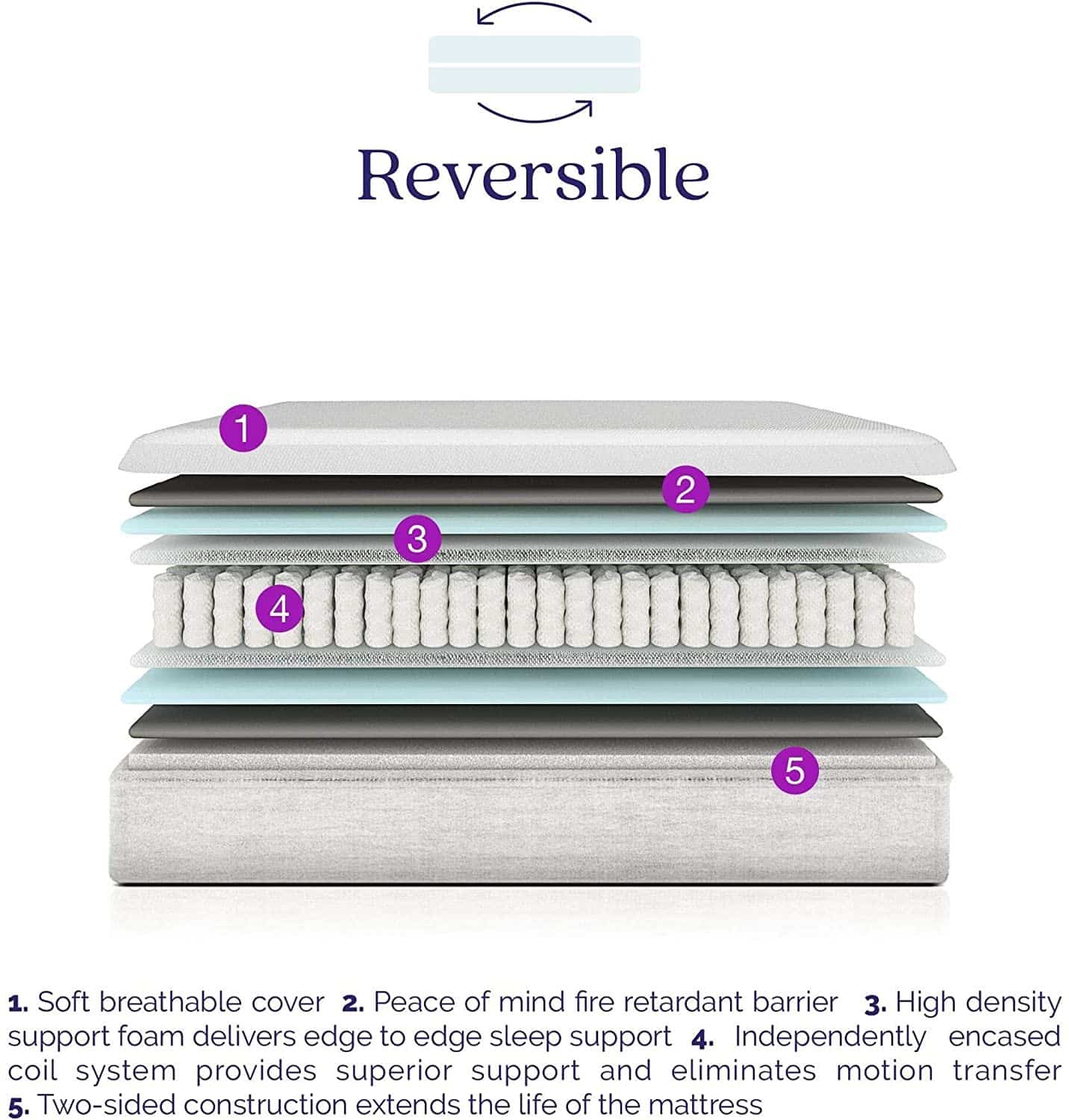 Flipping an Orthopedic Mattress
Once you have purchased your orthopedic mattress, you may want to know how to maintain it and get the best use out of it. Regularly flipping your mattress will ensure that the normal wear and tear is distributed between the two sides, and will prolong the useful lifespan of the orthopedic mattress. 
One technique for maintaining an orthopedic mattress is to flip it over regularly. This means sleeping on both surfaces to keep the mattress firm and prevent it from sagging. A double-sided mattress should be flipped every 3 to 6 months.
Depending on the size of your orthopedic mattress, you may need someone to help you turn the mattress over. Read our article on orthopedic mattress sizes to learn more about the variety of sizes available. 
Some orthopedic mattresses, however, cannot be flipped. If the description does not say that it is a double-sided mattress, flipping it over will put immense pressure on the comfort layer and can cause irreversible damage to the mattress. If a mattress, like this one, has relatively dense foam at the bottom with varying levels of firmness on top, it cannot be flipped. Doing so will only put pressure on the softer foam that is actually meant to be on top. Most orthopedic mattresses are one-sided. Read our orthopedic mattress materials guide to learn more about the different layers of an orthopedic mattress and how they contribute to better sleep. 
You might also find interest in our related article explaining how to find an orthopedic mattress for heavy people. Be sure to check that out too.
Reasons to Flip an Orthopedic Mattress
Flipping a double-sided mattress can increase comfort and improve sleep quality. If your mattress develops a dent where you have slept on it, that dent will be moved to the bottom surface of the mattress, and you can sleep on a freshened, firmer surface, which will also help with back pain. Back pain is usually aggravated if the mattress is sagging or too soft. 
Flipping a double-sided orthopedic mattress will not only make it more durable and increase its longevity, it will also help with back pain. Flipping an orthopedic mattress will also maintain the general comfort of the mattress for longer.
If you have an orthopedic mattress that is double-sided like this one, it can be beneficial to flip it every three to six months. The flipped side of the mattress will have no dents, dips, or impressions from sleeping on it. The mattress will feel brand new without you having to buy a new one. 
It is beneficial to flip a double-sided orthopedic mattress if you have chronic back pain, want the mattress to be more durable as explained in this article by Amerisleep – a mattress manufacturer, or if the surface is starting to sag. Some people prefer flippable mattresses because it saves them from having to buy a brand new mattress regularly.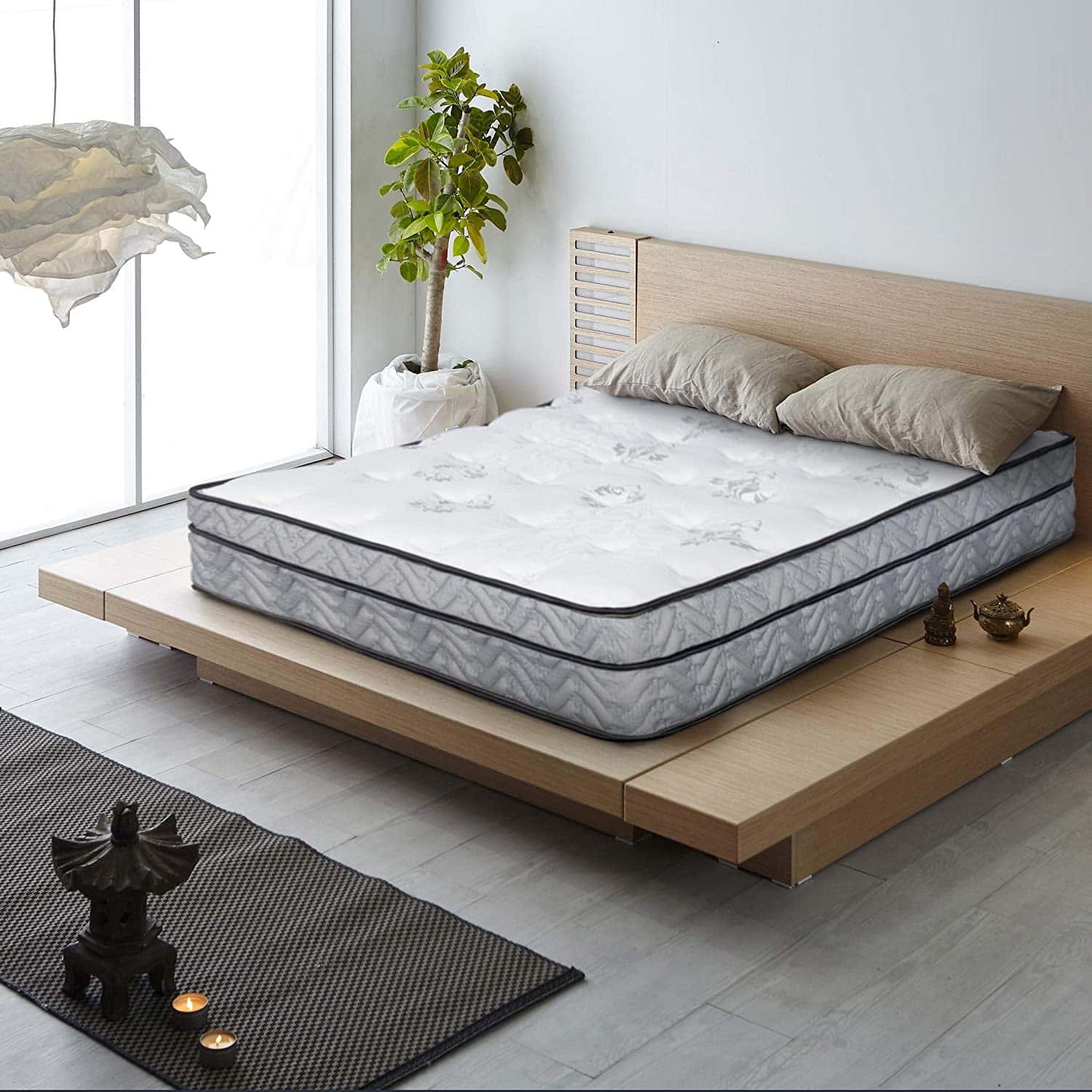 Can You Flip Every Orthopedic Mattress? 
It is important to determine if your specific orthopedic mattress is meant to be flipped because not all mattresses can be flipped, and flipping a one-sided mattress could damage the materials and cause discomfort when sleeping on it.
Flipping an orthopedic mattress that is not designed to be flipped can damage the mattress. Choose an orthopedic mattress that can be flipped by checking that the product description mentions that the mattress is two-sided.
While many orthopedic mattresses are designed to be flippable to increase durability, not every orthopedic mattress should be flipped. In fact, it can actually cause more harm than good if you flip a mattress, like this one, that is not meant to be flipped. 
A one-sided orthopedic mattress should not be flipped at all because it will have a lighter, less dense layer of foam on top and, when this is flipped, that side would be at the bottom. That softer layer would then be compressed and unable to withstand the weight of the heavier, denser foam plus the weight of the person sleeping on the bed. 
Orthopedic mattresses that are described as flippable by the manufacturer can be flipped because they are designed for both sides to withstand equal weight and pressure. Mattresses that are zoned can usually be flipped over when they are equally firm on both sides. Read our article about orthopedic mattresses vs. high-density mattresses to learn more about how they support a body.
Only flip orthopedic mattresses that are double-sided and flippable, or zoned and flippable. Standard orthopedic mattresses should not be flipped because of the differences in firmness, weight tolerance, and design on each side. This study on the resilience of mattress foam and body pressure distribution by the journal of Advanced Materials Research, explains how the mattress design affects overall comfort and improves sleep. 
Is It Better to Buy a Flippable Orthopedic Mattress?
The choice of whether or not to buy a flippable orthopedic mattress is a personal one, because factors like whether you share the bed with a partner, your body weight, and sleeping position, can all influence the wear and tear of the mattress. 
A double-sided flippable orthopedic mattress could be a better choice for someone who wants a mattress that will last longer. It is also beneficial for those who are particularly sensitive to mattress sagging and wear.
Flippable mattresses are better in most cases since they last longer – however, they tend to be costlier as well. They are especially better if there are two people sleeping on the bed because the mattress is more likely to sag from the extra weight. Read our article that compares orthopedic mattresses vs. Tempurpedic mattresses to help you select the perfect mattress for your personal needs. 
Another situation where a flippable mattress would be recommended is if you have chronic back pain and your mattress tends to sag quickly (perhaps because the sleeper doesn't move as much or is overweight). Flipping the mattress can reduce this sagging and reduce discomfort. Read our article about using a mattress topper on a lumpy mattress if you are looking for other ways to reduce mattress dents and improve your comfort. 
A standard non-flippable orthopedic mattress would be a suitable choice for a person who sleeps alone, or who prefers a slightly worn-in mattress. Non-flippable mattresses can still be rotated horizontally to help even out indentations in the mattress surface.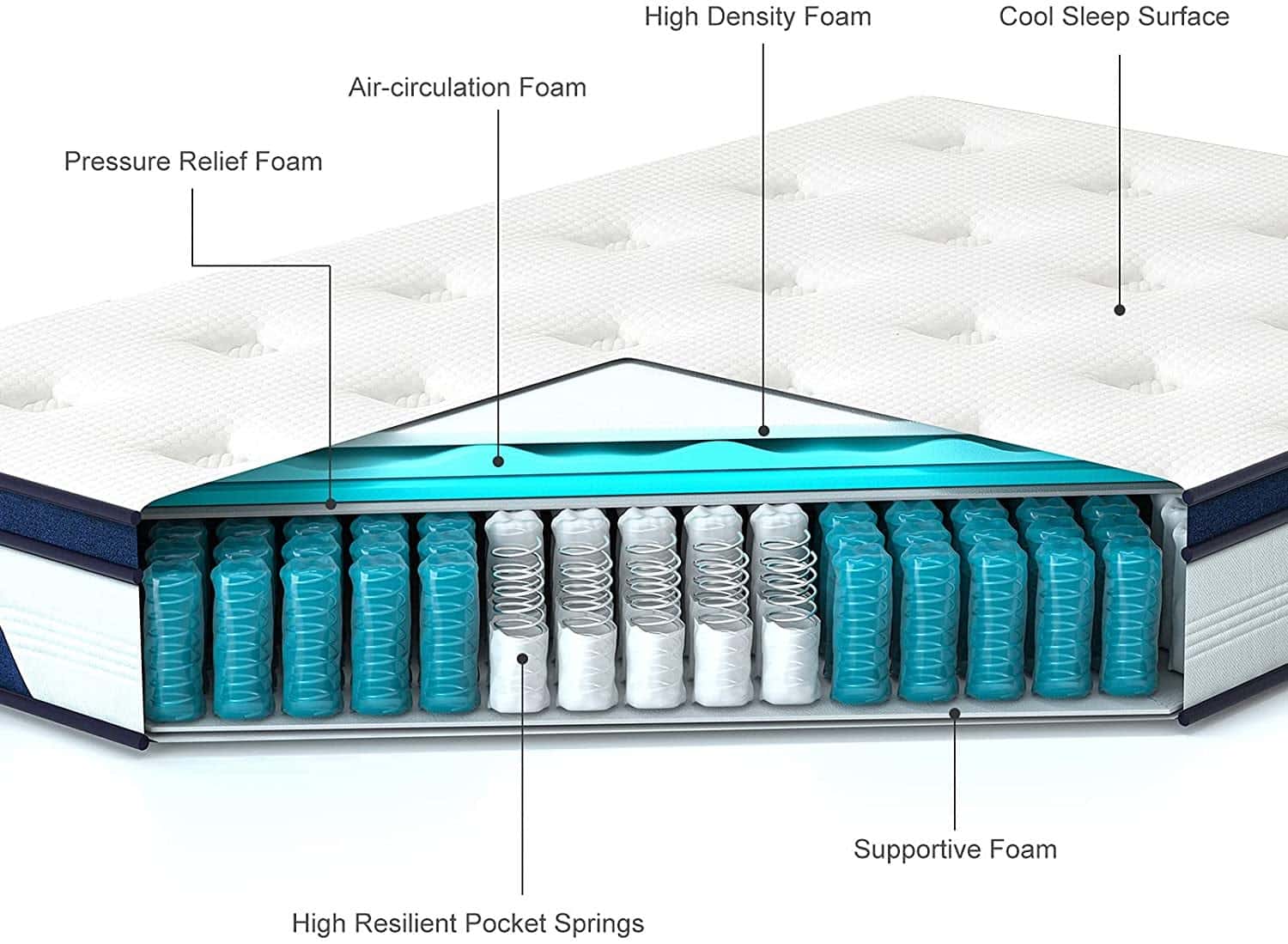 You might also find interest in learning what steps to take to get a medicare reimbursement for your orthopedic mattress. Take a look at our related article to find out.
Tips and Tricks for Finding the Right Flippable Orthopedic Mattress
Once you have decided that a flippable orthopedic mattress is a suitable choice for you, the next step is to make sure you buy the right one. 
When choosing an orthopedic mattress you can flip, buy a mattress that is medium-form, is made of breathable materials like latex, and is the right size for the number of people expected to sleep on the mattress. 
Read our article on choosing an orthopedic mattress for sciatica pain for helpful tips about choosing a mattress that provides proper support and that can alleviate aches and pains.
Here are tips to consider when choosing the perfect flippable orthopedic mattress for your requirements:
Tip 1. Choose a Mattress with Appropriate Firmness for Your Needs
Mattresses, especially orthopedic ones, have varying degrees of firmness so you need to decide what level of firmness suits your needs. For example, if you have chronic back pain you are likely to need a firmer orthopedic mattress like this. If you have pressure point pain problems, you may want a softer surface so a medium-firm mattress is ideal. In most cases, start with a medium-firm mattress first and then choose a firmer mattress if it doesn't provide the relief you need.
Tip 2. Make Sure the Mattress Is Made of Breathable Materials
The support of the mattress is not the only thing that will determine the comfort of the bed. The materials of the mattress are also important because, depending on the climate where you live, you might end up feeling too warm or cold during the night. It is always a good idea to make sure the materials are breathable to help you sleep more comfortably. Memory foam mattresses tend to be warmer. Gel foam and latex-based orthopedic mattresses promote air circulation and sleep cooler.
Tip 3. Make Sure the Mattress is the Right Size
It is always a good idea to measure your bed and bed frame before you go to purchase your mattress to ensure that the mattress you buy is neither too big nor too small. Even a small variation in size can affect how well the mattress performs over time. If a mattress is not correctly supported by its platform, box spring, or bed frame, there can be stresses placed on the mattress that will cause it to deteriorate prematurely. Read our article about choosing an orthopedic mattress for an adjustable bed frame for tips that will ensure you purchase the right mattress for your needs.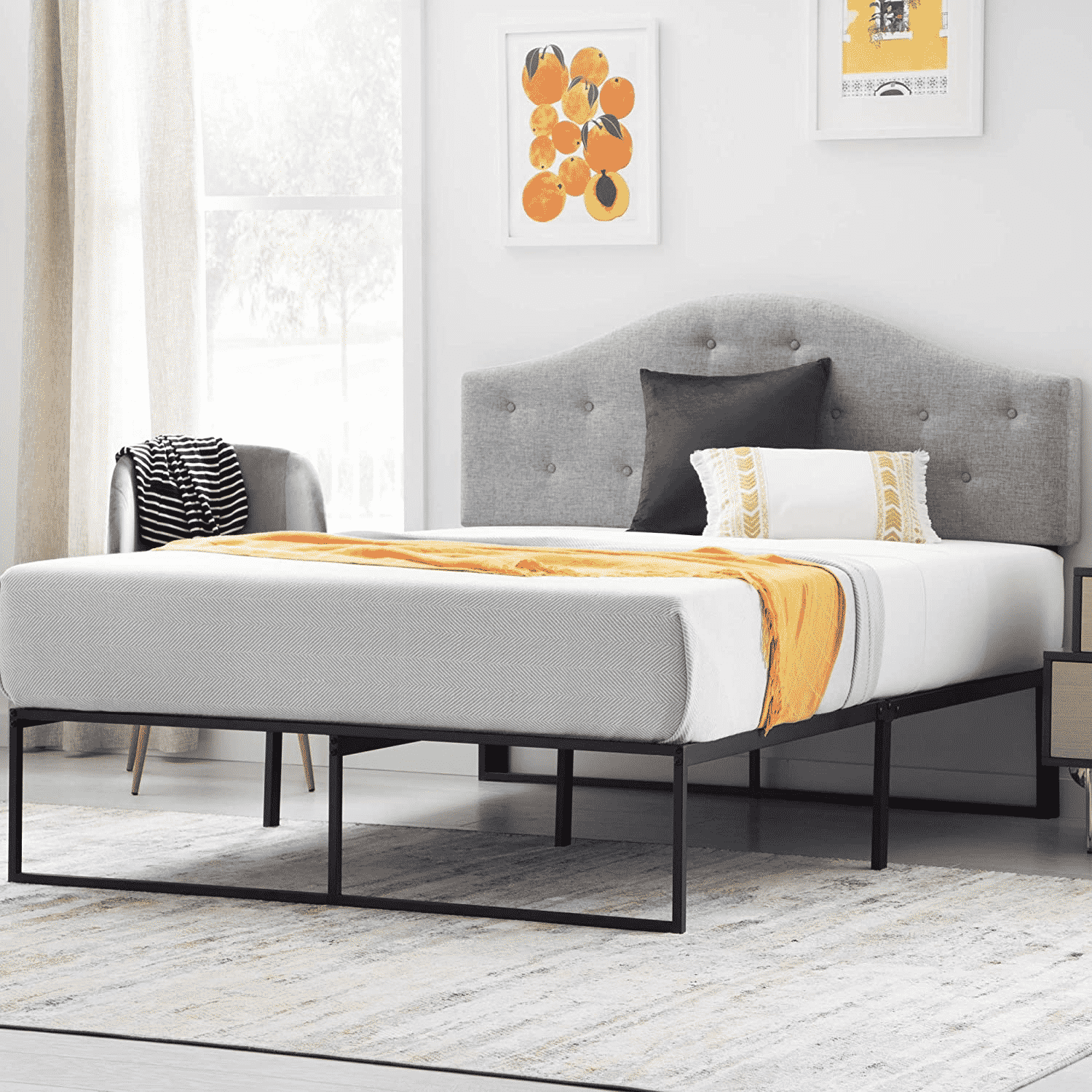 Tip 4. Make Sure You Read the Description of the Mattress
Although this might seem like a basic task, it is important because most manufacturers put information that is crucial for making your decision, in the mattress description. If you are looking for a flippable mattress, the description will confirm whether it is one-sided or double-sided. There are other indicators, too. If the mattress is described as a pillow-top mattress like this or something similar, it is probably not flippable. If the mattress has distinctly different layers from top to bottom, especially if they are visible from the side, the mattress is probably one-sided.
You might also find interest in learning the difference between an orthopedic mattress vs. a spring mattress and also our tips on finding an orthopedic mattress without springs, so be sure to check those articles out too.
Should You Buy a Flippable Orthopedic Mattress?